I think a lot about love — love is what keeps me going day after day: love for my children, for my sweetheart, for creativity, love for life. As for love for myself, well I have that but it seems that it's like the left over crusts of bread after a great meal instead of the main course.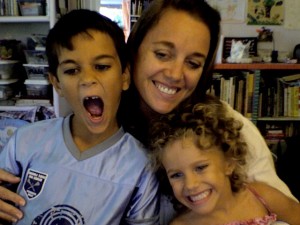 The self-help, new age spiel is not my thing so won't be going there but I have been musing on how powerful love has been, specifically self love or lack thereof, when it comes to my physical health.
November 2010 I got some devastating news — our K1 fiance visa had been denied. What's more, we had spent all our money on the visa so when I returned to Florida I was broker than I had been in years. Christmas was a month away…
Back in Florida I returned to bitter cold at my mother's house where we were staying because it was not properly insulated. Even with the new propane heater she installed there were cold drafts and my toes always felt frozen. Depression set in hard. I stopped going to the gym and ate through my sadness to an additional 15 pounds.
The key here was denial. I couldn't acknowledge how upset I was about the visa and how scared I was we would not get it. I had to keep moving forward, especially for my kids. How could I let them know how scared I was? Since I denied my fear I also denied my health and how I was hurting my body.
When I finally snapped back into a more positive frame of mind I tried to lose the weight I had put on but other than a pound here or there, I couldn't do it. Even making big changes in how I cooked or ate barely made a dent in my progress.
A year later, over the past holiday, I thought back on how far I had come.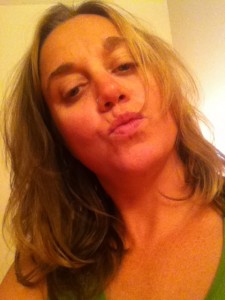 Wouldn't you know it but when I started to feel good about myself again, I allowed the love to come back and my attitude towards my body completely changed. I saw how beautiful I was while also seeing myself truthfully without denial. Instead of denying the weight I simply acknowledged it and made a decision what I wanted to change. The weight started to shift in a real way, not just a pound up and down but a shift of focus, of lifestyle, a shift I could feel.
I have a long way to go still but I am finally making progress and I know it is no accident. Here are my three tenets to love yourself healthy:
Love the way you look — Even if you are overweight or out of shape you still have assets so love them and dress to feel good with the body you have now while you work towards the body you want to have.
Love what you eat — Your food should taste •and• look good. Studies show that food which engages all the senses in a pleasurable way leads to more satisfaction when eating and one is thereby satisfied quicker so you eat less. Even if food is healthy, if you don't enjoy it on all levels your chances of making a real change in your lifestyle are slim.
Nourish yourself with all sources of unconditional love — If you have kids they are a perfect source of unconditional love but there is also friends and family. If you want more, seek it through volunteering. Accept all offers of unconditional love and allow it to fill you up.
Save