The weekend I decided to tackle a problem that has been bothering me for a couple of months. The brown leather sofa we had bought second hand had started to "shed" off the leather. This is what one of the cushions looked like: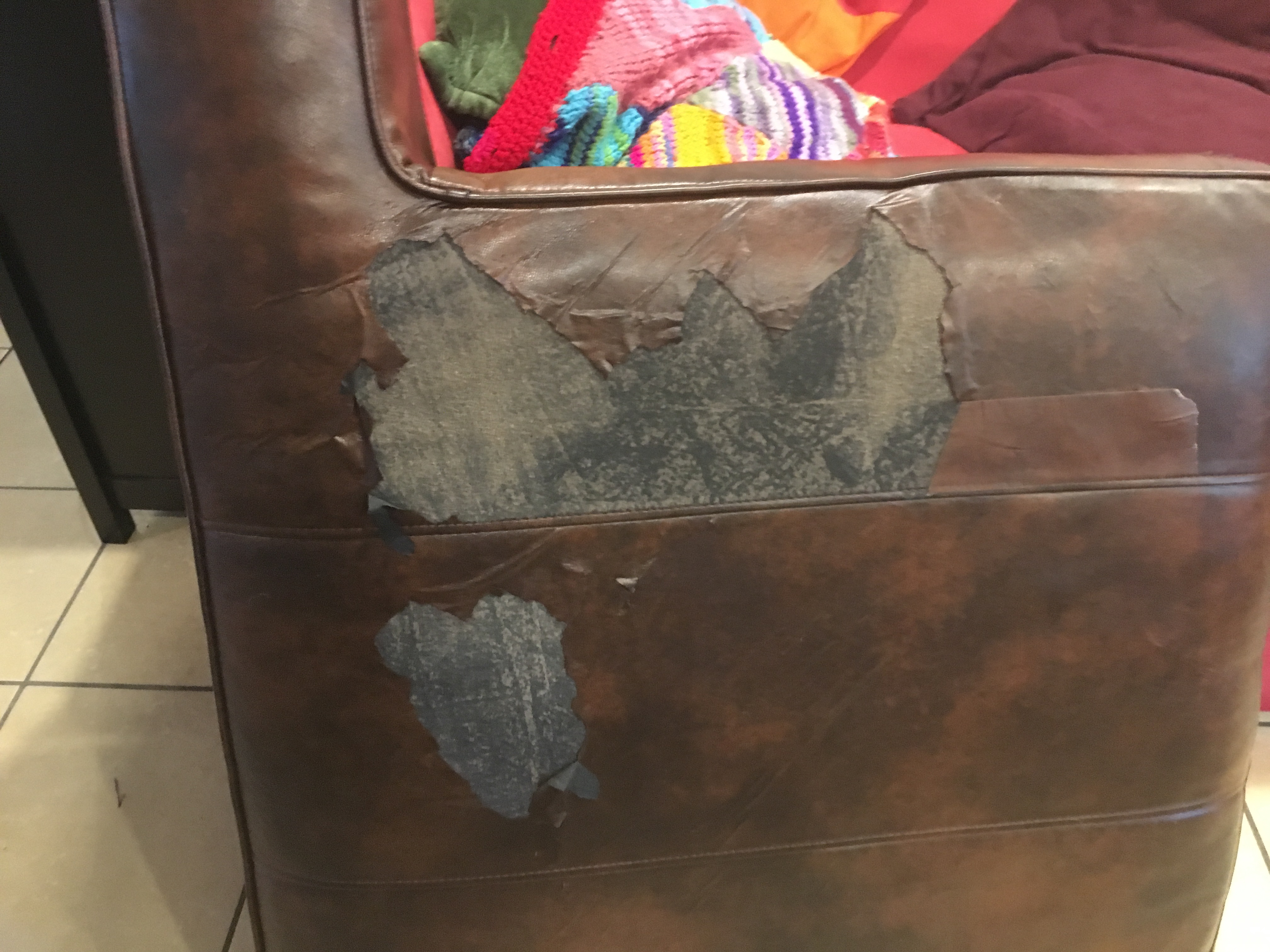 I had tried patching it with tape but soon realized that I would end up taping the entire couch at the rate that it was falling apart. The leather was a thin layer over cloth and with just a little tumble by the kids, the leather was coming off rapidly. Still, the couch was otherwise very comfortable and there was no budget to replace it.
So I decided to make a cover for it and after about $35 in materials and 10 hours of sewing it was done.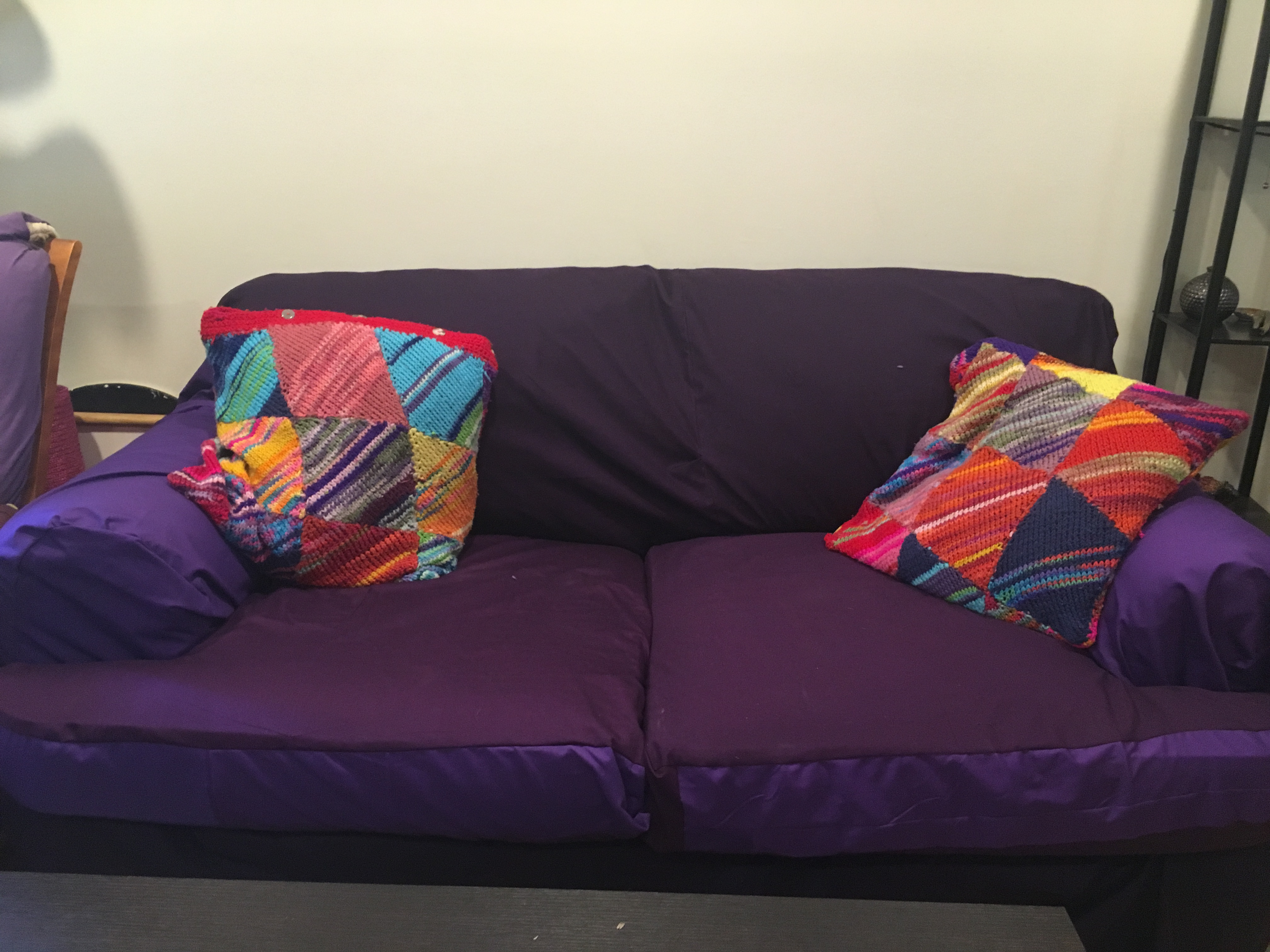 The main color is a dark purple and the arms and front of the cushions are a lighter purple. The cover consists of 3 separate pieces: the main cover that covers the back to front and the arms and the two cushion covers which zip on. I chose purple because it seemed to make the pillowcases (which I had knitted a while ago) to pop.
This is not my first stab at covering furniture. My love seat was the first one: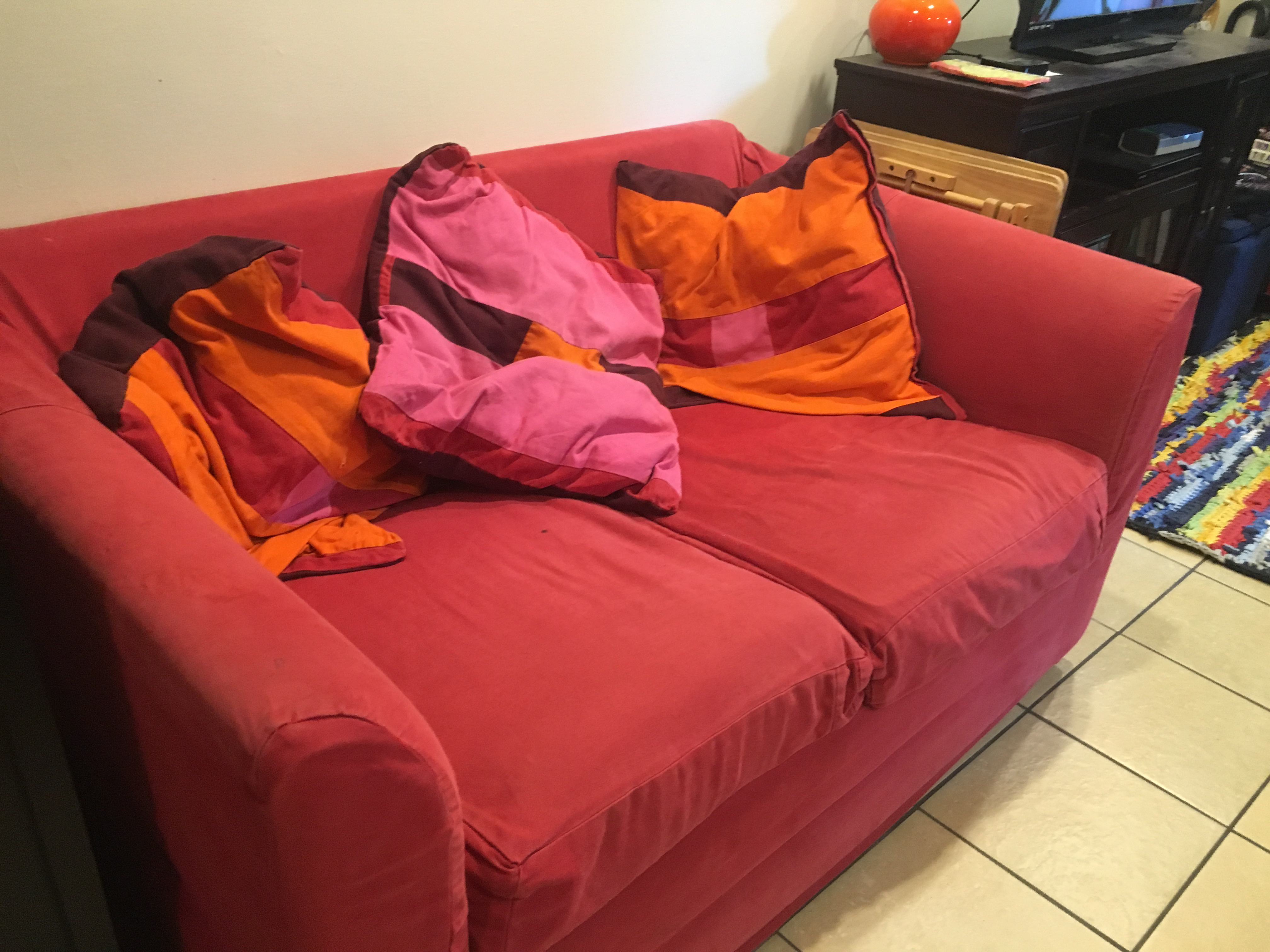 That was particularly challenging because it opens up to a bed. Figuring out how to cover it around that took me a while. I made that cover about 4 years ago.
Two years ago I covered the rocking chair I like to sit in and crochet or knit: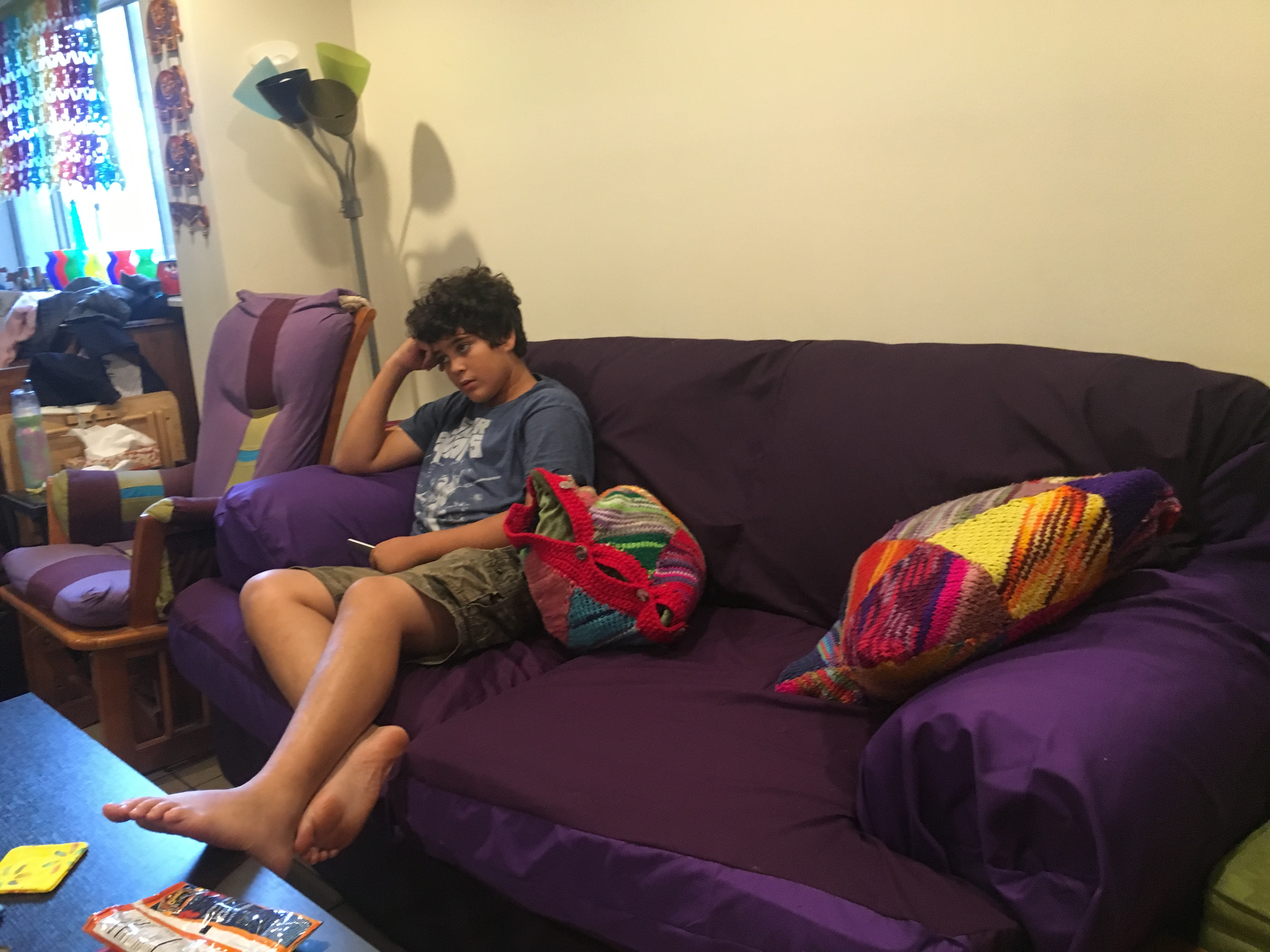 You can see that next to my son Marcos who is enjoying the couch cover.
Now I only have this green chair left to cover.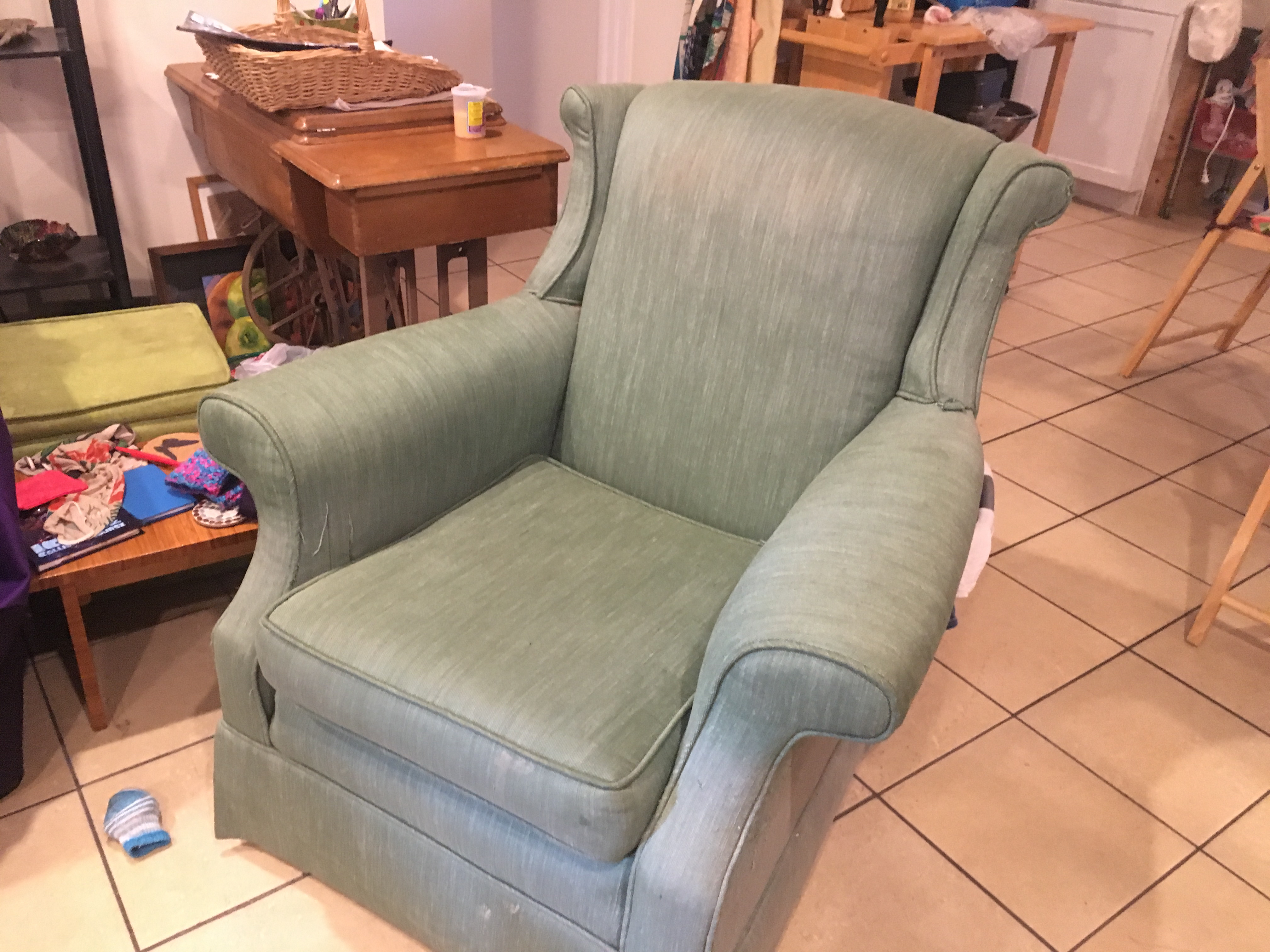 In addition to covering the couch another project this weekend was easy to construct but quite a creative solution if I do say so myself. You see my porch is screened in and full of overflow storage. Last weekend I organized it and set up this small pool table we have: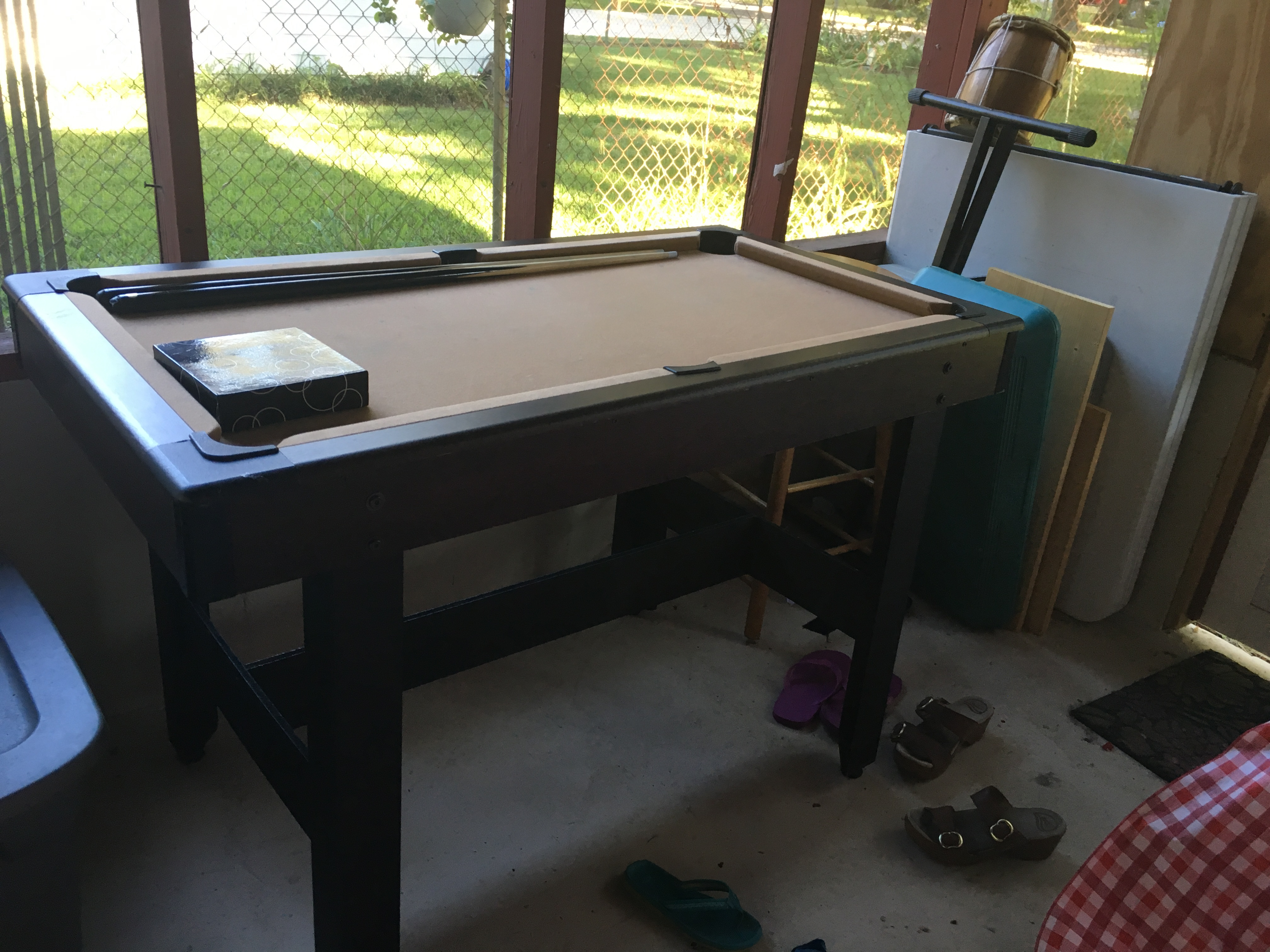 But I had two challenges: how to protect it from the weather and how to maximize the space in an already crowded porch. My solution? I measured the dimension of the top of the table, bought a piece of plywood and had it cut to the dimensions. On the bottom of the wood I stapled felt so it would not scratch the table. On the top of the wood I stapled a vinyl tablecloth with the edges overhanging.
Here you see the top with the felt side out and the table cloth showing from the other side.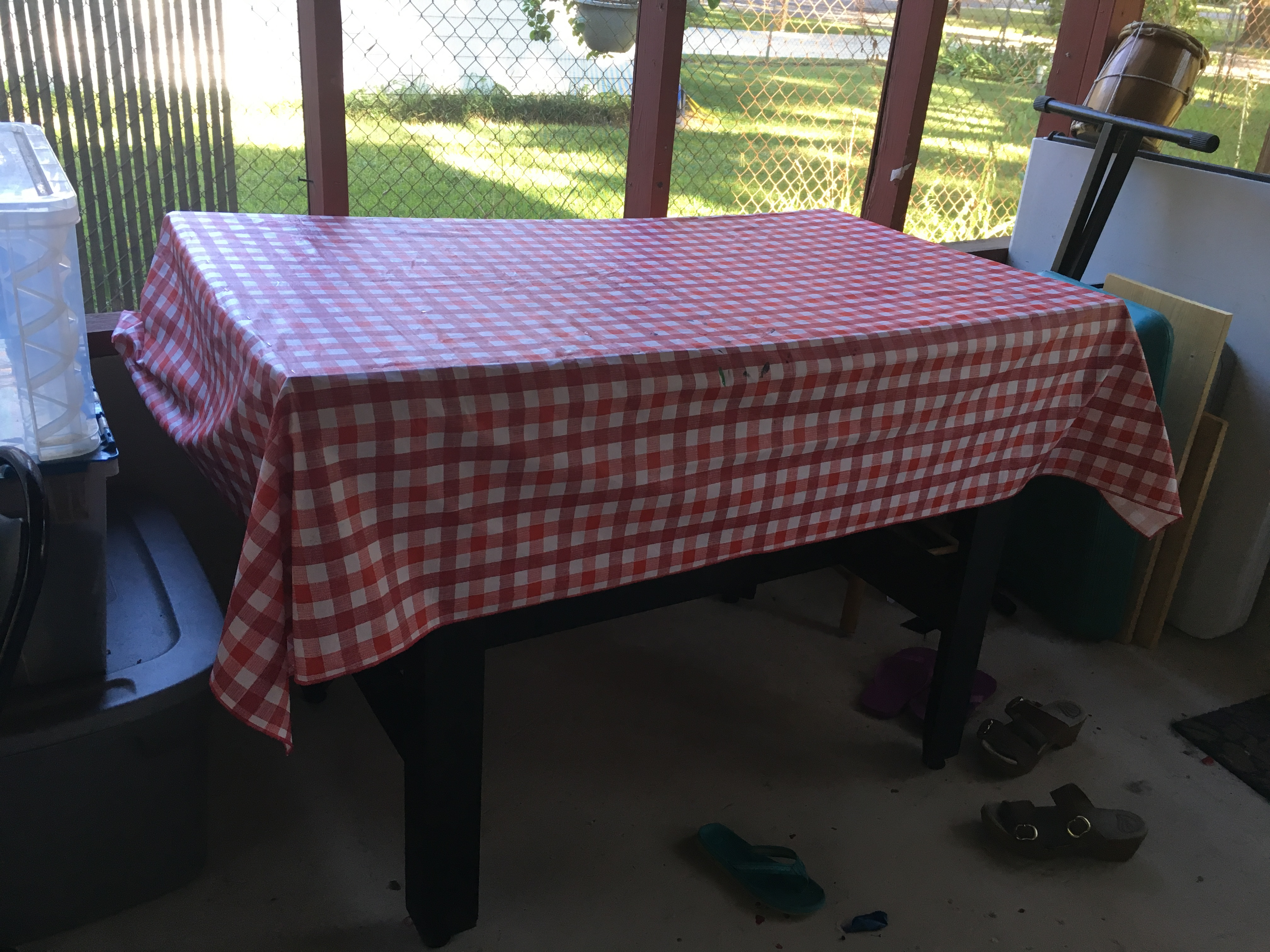 The top fits perfectly on the pool table and turns it into a much needed craft table! I'm very pleased.
I ended the busy weekend with a yummy dinner of shrimp tacos which I marinated in lime, minced ginger, minced hot pepper (from my garden) and mango butter I had canned last year.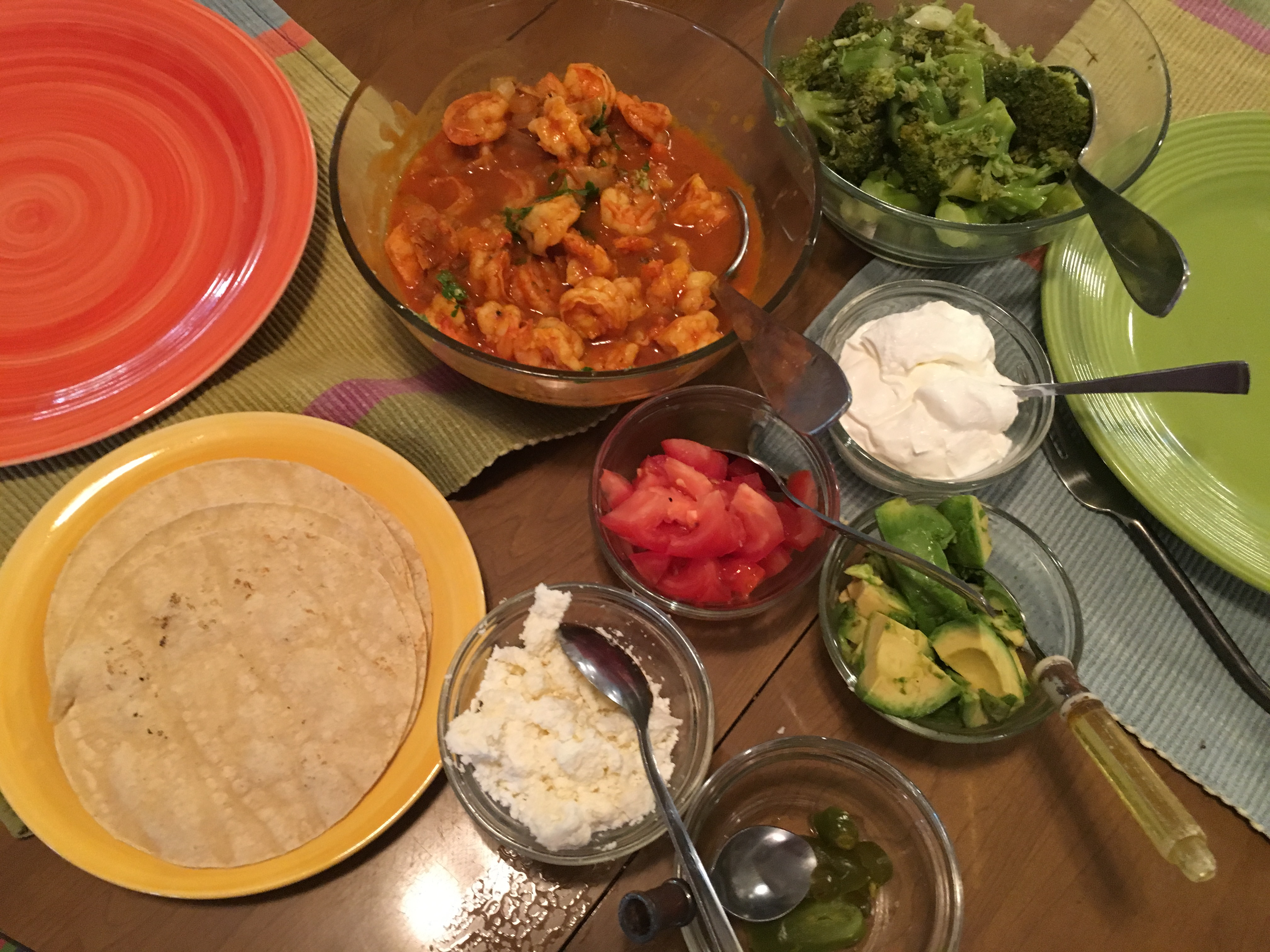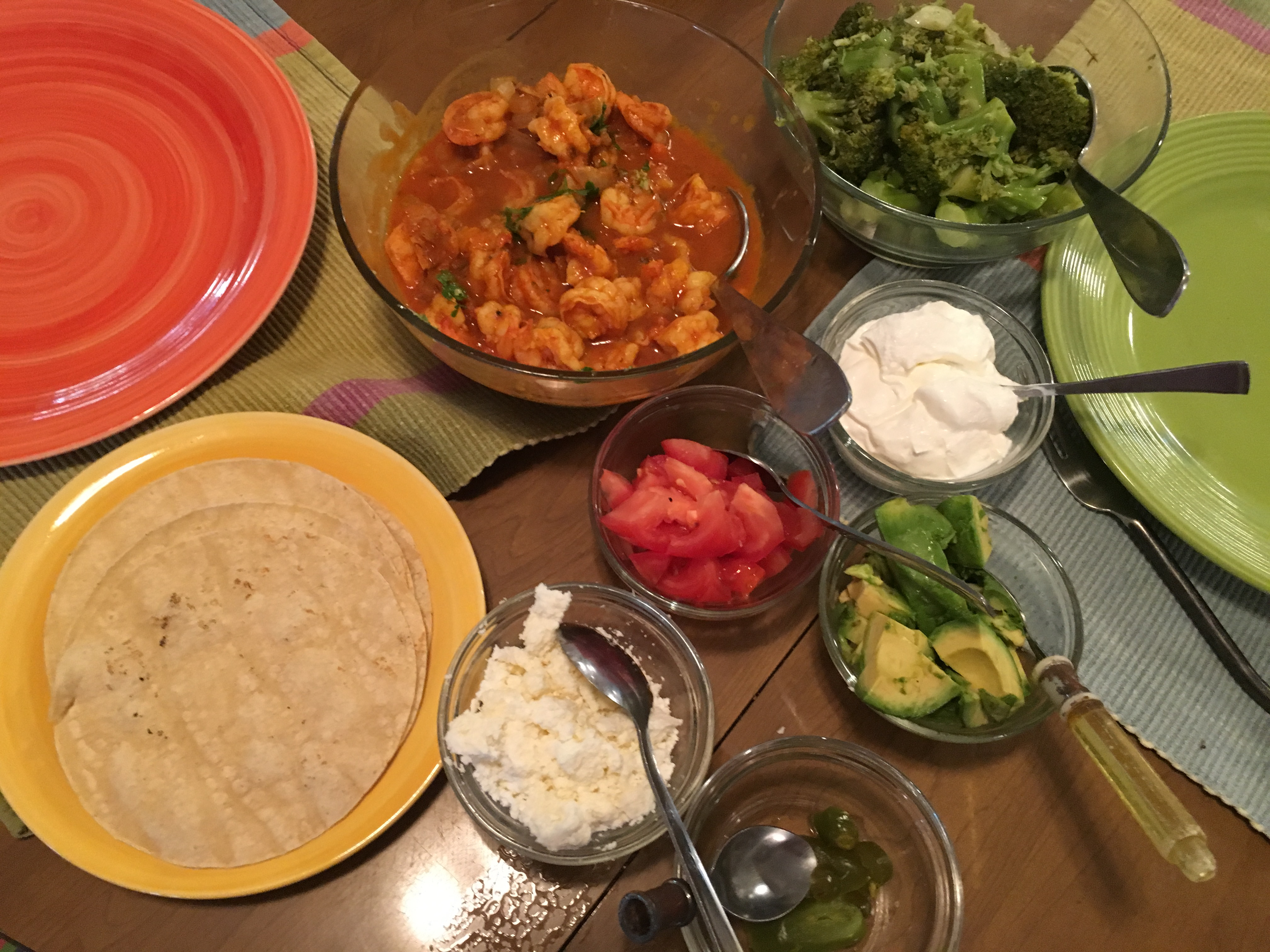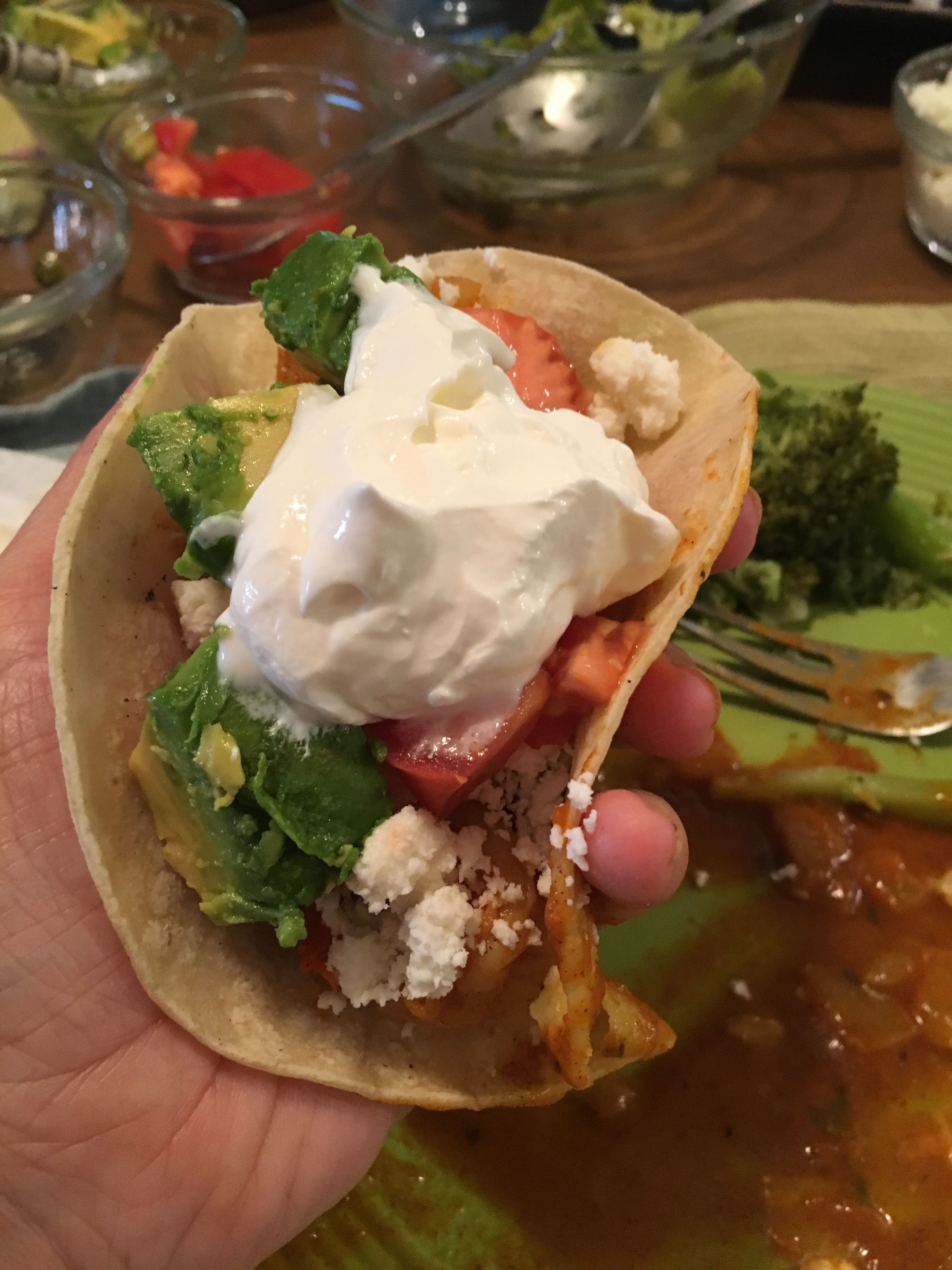 Yummy!