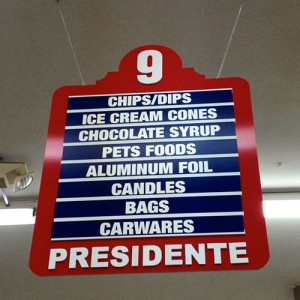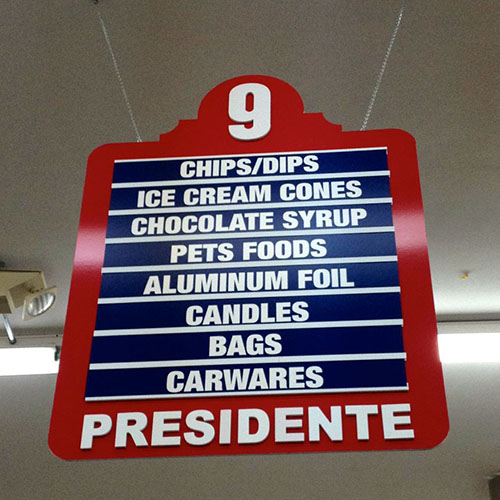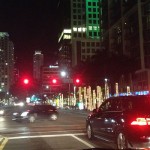 I moved to Miami 2 1/2 months ago and I'm still settling in. In many ways I still don't feel like I'm really here. Mostly this is because I am only just starting to connect with the community. I have been working freelance (graphic design) in Fort Lauderdale. The office is small, everyone is white and originally from New York. Other than driving (which I now do a lot of) and grocery shopping, my time outside of work has been spent at home. Although I have moments of immersion in Miami, they have been brief and feel more like an intense visit rather than living here. It's no wonder why I, in a chilly office with Northern transplant staff, feel a bit out of touch with the Miami I moved to. That is all changing however thanks to my son, Marcos, who is in his fourth year as a Cub Scout, and recently signed up for Little League. Between the two activities, of which the weekly meetings fill 4 out of 5 school nights, and recently our Scoutmaster Camporee camping trip, I am now becoming immersed in the culture of Miami. Here are a few of my observations: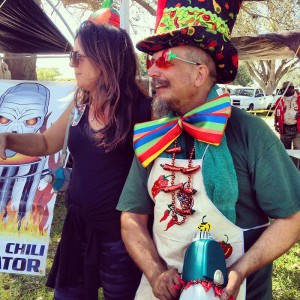 La fiesta es todo (The party is everything).
If there is one thing you can say about Miami is that it knows how to party and I don't just mean on South Beach. Miami has the love of the fiesta from its Caribbean core: Cuban, Dominican, Haitian, Jamaican immigrants. I have had the opportunity to compare an event, a Cub Scout camp out, as it differs from North to South Florida. In North Florida they have skits around a raging bonfire. In South Florida they have a light show, fireworks, hottest chili contest, and Pitbull blaring to start the show…Miami knows how to party. (Excuse me, technically it is Sunrise but there were enough people from Miami there to claim the territory.)
If you don't know who Pitbull is you are out of touch with anything Latin because he is the mega-Latin music star originally from Cuba but raised right here in MDC (Miami-Dade County).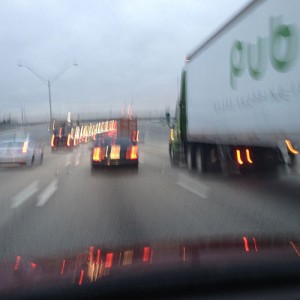 Police officers and auto body shops are in high demand.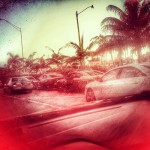 Well this goes with out saying. In Miami people drive FAST. And not just fast but crazy. I have seen a motorcyclist do wheelies not once but twice on the interstate. The way they drive is like a video game as cars weave in and out. I have already had a fender bender (not my fault) and I have been here less than 3 months. No wonder my insurance doubled.
What is interesting however is comparing how people drive from North Miami to Ft. Lauderdale (the way I get to my freelance job) versus North Miami to Downtown (where I pick up my ex). Compared to North Florida, both directions are way faster and riskier but between the two, the second route, which takes place all in Miami-Dade, the drivers are way crazier than the first. Heading north I see speed and impatience but heading South it is all constant motion. The cars are fluid as they move from lane to lane crossing in front of each other. They only slow down if an accident (a daily occurrence) forces them to.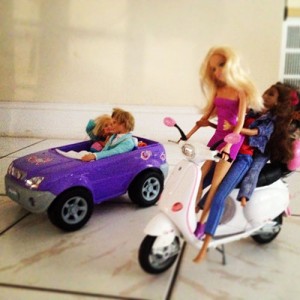 "You will do foolish things, but do them with enthusiasm." – Colette
This is one of my favorite quotes and I have used it to describe my personality in the past. In many ways this quote also describes Miami. From the over the top architecture to the range of fashions one can see in a given day, Miami is filed with color and a quirky charm. More than just appearances alone, Miami residences also behave foolishly with enthusiasm. Case in point, the Cub Scout camp out we attended where the leader was super enthusiastic about camping but arrived late and took an hour to figure out where we were camping. In fact, unlike Cub Scout camp outs we had attended in North Florida which were planned to the minute, the same kind of event in South Florida was very unstructured and open. So unstructured that it was unclear at any given time what we were supposed to be doing and what time we were supposed to be doing it. However, no matter what we were doing we had a great time.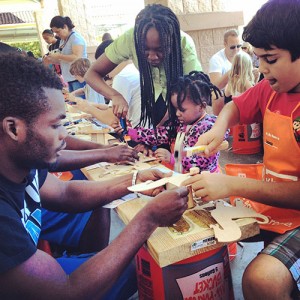 Less order, more compassion.
Miami is always bordering on chaos, just a little less chaos than you would find in a third world country. This is because Miami is still part of the United States and therefore benefits from stable power, water, and all the other parts of a first world infrastructure. But within that stability is the buzz of its immigrant, tropical, third world culture which thrives on disorder and general lack of planning. The result is that information is often not communicated — case in point my children's school: both children received notices of an "awards ceremony" so I asked the school if they were going to be awarded something. The administrator said that everyone got the notice and the teachers would let the parents know if their kids would be awarded anything. Now I haven't gotten a single communication from either of their teachers, not once, and this was no exception. Of course they did actually receive awards and I found out after the fact.
But within the poor communication and disorder, is also something wonderful, another quality of the third world culture, and that is that complete strangers will step forward and share their time, experiences, and even their money to help another stranger. So there is a current of compassion I see here that is different too.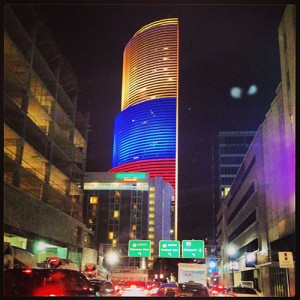 Diversity within and without.
It used to be that Miami was considered to be basically Cuban and although there is still a very strong Cuban population, especially in the South of Miami, the area has diversified a great deal. In my area it is 70% Haitian and the other 30% is shared by Dominican and Jamaican residents. Other areas have strong South American populations too. So as you travel through Miami, it can feel like you are visiting different countries because each neighborhood proudly announces its cultural bias, not just in signage but through architecture, landscaping and decoration. As evidence of this, during the beginnings of the turmoil in Venezuela, I started to see cars on the highway declaring their support for the people and one of the most iconic buildings in downtown, the Miami Freedom Tower, changed its colors one night to those of the Venezuelan flag to show support.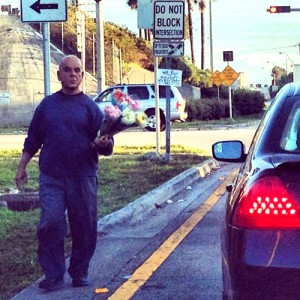 Never a dull moment.
In Miami there is always something to see from the unusual to the interesting. This man in the picture I see every day I commute. He is always there at the exit selling flowers. On Fridays or special days like Valentine's Day I see a woman with him who looks like she could be his wife. He is a part of my routine now.
Another time I passed a Starbucks and saw two young women sitting outside, both holding infants, and four very well-behaved huskies were sitting with them by the table. There is always something to see here.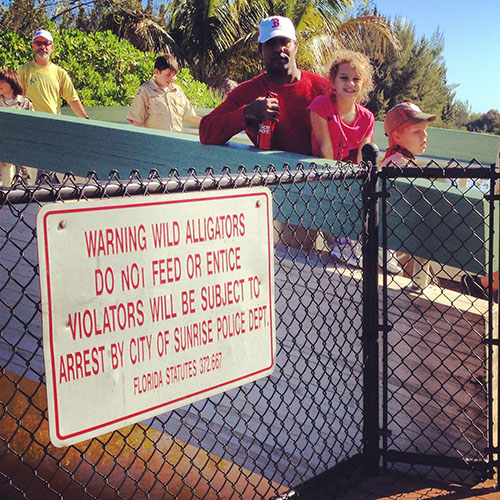 Save