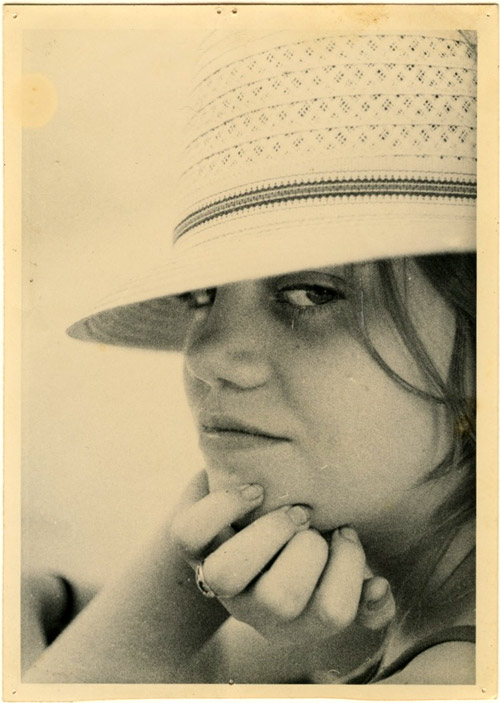 I traveled to Haiti three times with my father — first in 1976 for 6 weeks and twice more in 1978 and 1980 for 3 months. The first trip I was overcome, starstruck, by this different land with dark faces and lots of white, smiling teeth; grabbing hands and hungry bellies. It was all so exotic and intense.
On the second trip I was able to settle in, to experience the country instead of just react in awe. My father had been coming to Haiti since 1955 and he always stayed at this 'guesthouse' (former bordello) run by two boisterous, obese sisters: Georgette and Celeste. It wasn't until my last visit that I realized that it hadn't really left its bordello days behind. Instead I was blissfully unawares of the disproportionate number of aging white men, mostly French Canadian, and attentive young Haitian women.
It didn't bother me that there were no other kids there. They called me "petite poisson", little fish,  because I would  spend most of my time in the pool, diving for pennies. Up and down I dove and bobbed.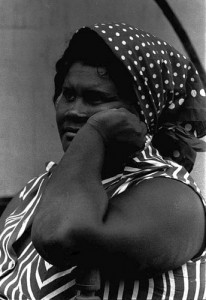 From my first trip to Haiti onward I lived with my father. Before then, my mother had custody of me and I was living with her in Maine. My father convinced my mother to let me travel with him to Haiti. She wanted to visit as well but couldn't leave at the same time so my father and I left first. My mother came after and stayed longer. Their arrangement was that when my mother returned, I would go back with her. But my father, the sly man that he was, filed for custody as soon as we landed back in the U.S. stating the reason of abandonment. My mother, who was in another country, could not argue.
My father was super dad on our visits, laying it on thick, but once I came to live with him everything changed. He spent all day staring at paintings and all night listening to loud jazz under bright lights and painting furiously. I did all the cooking and cleaning. I was only 9 when I first moved in.
He kept me out of school because I was handicapped as a child and he feared I might be hurt so I had no friends to escape to. I made the best of it I could and buried myself in books and my own creativity. I got through it.
But when we traveled to Haiti, everything was different. We got along, we had fun and I was happy.
I have one wonderful, vivid memory of being with my father on the roof of the little bungalo we stayed in. My father was painting in the hot tropical sun. He had a watercolor technique that he had invented where he would draw shapes with masking tape on the watercolor paper and then fill the shapes with pools of color. He could only paint this way in Haiti because he needed the hot sun to dry the color pools quickly. Then he would peel of the tape and paint more. He called these paintings "Haitian Energy Field" and they are the series, in his vast collection, that stands out above all the others for me.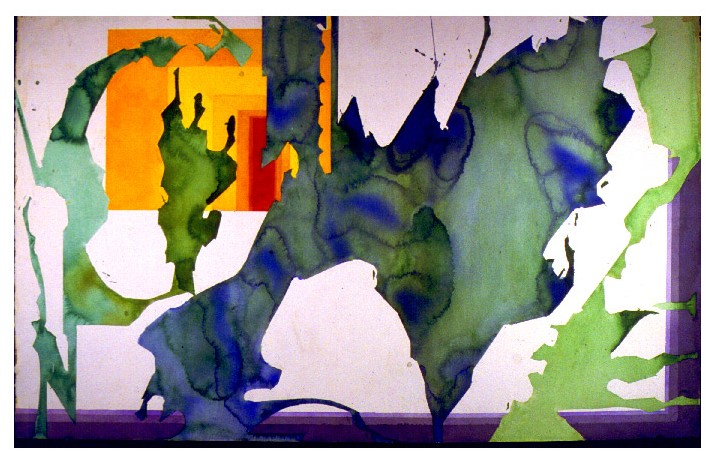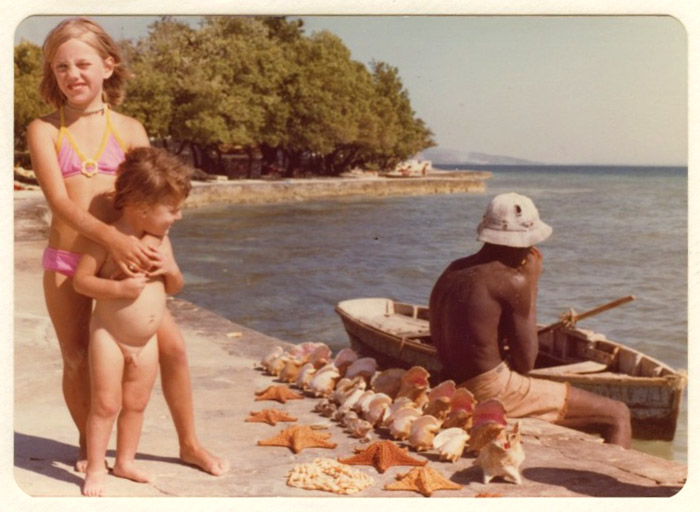 So my father was painting and I was sweeping the roof with a straw broom. I was wearing a pink sundress that my father had a seamstress custom-make for me in the market center of Port-au-Prince. I remember enjoying the rhythm of sweeping, the beautiful day and the music which was my favorite of what my father played — old jazz before it got too important: Fats Waller, Louie Armstrong and the Nat King Cole trio. To this day, that's the only jazz I can really enjoy, the rest got ruined for me.
In between visits to Haiti, and the years after our last one, our relationship deteriorated significantly. The unfortunately result of immense talent getting in the way of the menial task of raising a child, or at least that's how my father saw it. But Haiti always remained special to us both. We had so many adventures! In our three trips together we traveled around the whole island. We climbed the mountain to see the Citadel; we stayed over in Pilate, dubbed "the town the zombies built"; we got lost many times; we got shipwrecked and rescued by the U.S. Coast Guard; and we went to many Voodoo ceremonies — the real ones, not the tourist displays. It was a thrilling time for me at such a young age, a time I will always treasure.