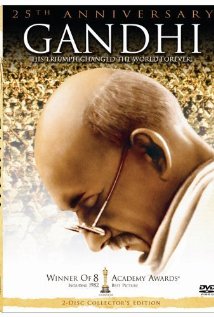 Over two nights I relaxed with the movie, Gandhi with Ben Kingsley.
Watching the movie reminded me of how much it moved me as a young girl. Interestingly, I have had a thread of Indian culture woven, almost imperceptibly though my life. Other cultures like Mexican or my love of France have been a stronger influence but the Indian culture has also played a part.
My first real best friend was from India: Radhika. We were in the hospital together; she was from New Dehli. She was in the Alfred I. Dupont Institute (now the Nemours Foundation) with me. She had been sponsored by a doctor to come to this special orthopedic hospital in Wilmington, Delaware. There was only enough money for her to come; her family was back in India. She had been away from them for a year and this was before cell phones or the internet. She, like me had one leg shorter than the other but hers was due to a nurse injecting into her bone. As she explained it, after she was born, she didn't cry so the nurse gave her the injection which accidentally went into her bone. Not sure now if that is what happened but she ended up with one leg shorter than the other and was in the hospital to have it lengthened. I was due to have the same operation in two years. Our beds were next to each other and during the four month stay I was there, we became best friends. I was 11 and she was 12. We stayed pen pals for several years but eventually lost touch.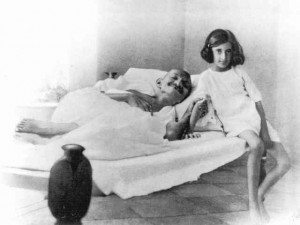 My next significant contact with Indian culture was seeing the movie Gandhi. Kingsley's performance is amazing and I remember specifically how strong and revolutionary Gandhi was while be completely peaceful. A lesson for all ages.
Seeing the movie again, this time with a Hindu, was a profound experience on a whole other level. Makes me want to read more about Gandhi and his life. I love the line where Gandhi says about the English "I do not want to attack them and engage the same weaknesses all men have, I want to change their way of thinking."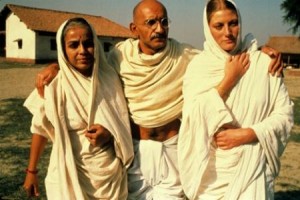 There were several moments in the film where I was reminded of my ex, examples of Indian manner of being that are so different from my culture. For example, there is a scene in Gandhi's ashram, the community he formed, where his wife confronts him indignant because she saw the list of jobs for each person and on this day her job was to clean the latrines. "That is a job for an untouchable," she says to Gandhi, "I am your wife!" and Gandhi replies "There are no untouchables here; no job is below any person here. We are all equal. Either clean the latrines or do no work at all." Gandhi's wife then replies "Then I choose to do no work at all." Gandhi, then enraged, starts to push his wife out of the house under her protests. When he has gotten her out the door he breaks down in tears and says "What have I become?" and Gandhi's wife replies with new tenderness "You are Gandhi, you are the man I love. Now I must go clean the latrines."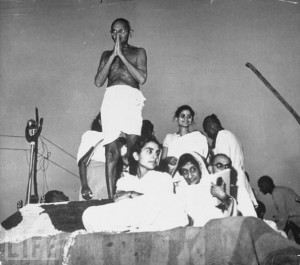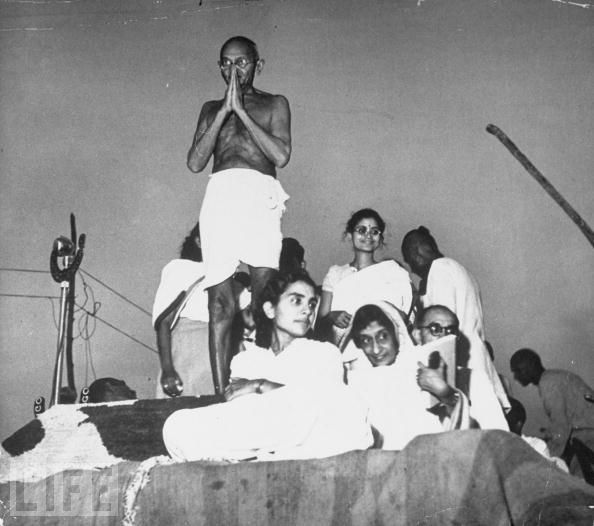 Indian culture has a severity that runs through it, an alignment to what is correct. I see this in him. On many occasions he had chastised me for something I did not do correct or I forgot. I tell him that he should see the wrong in terms of all I did right but for him, a wrong is a wrong and the reaction to it is a knee-jerk severity.
To qualify 'severe' to my Western audience, it is nothing violent or physical, nor even angry words. It is a judgement, disapproval and it is intense unto itself. If he has a request and I do not attend to it then he judges my actions as careless and inconsiderate. However, he accepts the same judgement from me if his actions warrant it. The Hindu culture is about staying conscious and doing what is correct and there is an intolerance for carelessness and weakness.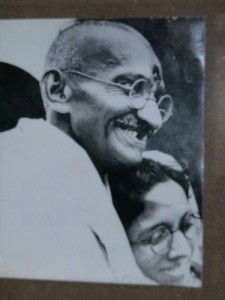 To be sure, it can be a challenge at times, especially since not growing up in his culture, what is correct isn't always obvious to me, but I am learning and there is so much benefit in his way that I am willing to adjust since he's willing to let me learn.