Tamarind is a fruit that is widely used in Indian, Caribbean and East Asian cooking but foreign to most cooks in North America.
The fruit has a fleshy, juicy, acidulous pulp. It is mature when the flesh is colored brown or reddish-brown. The fruit pulp is edible. The hard green pulp of a young fruit is considered by many to be too sour, but is often used as a component of savory dishes oras a pickling agent. The ripened fruit becomes sweeter and less sour as it matures and is used in desserts as a jam, blended into juices or sweetened drinks, sorbets, ice creams and other snacks. In Western cuisine, it is found in Worcestershire sauce. In most parts of India, tamarind extract is used to flavor foods ranging from meals to snacks. Across the Middle East, from the Levant to Iran, tamarind is used in savory dishes, notable meat-based stews, and often combined with dried fruits to achieve a sweet-sour tang. [Source]
When I lived in the Dominican Republic you could buy fresh tamarind in the pods. They were soaked and the brown pulp separated from the seeds. Then the liquid was used in juices, smoothies, candies and sodas. In Indian cooking, tamarind chutney is a popular condiment and it is also used in sauces to add a sweet, citrusy tang. Unlike lemon or lime, tamarind, when ripe has less acidic bite.
In the United States, the easiest way to buy tamarind is in paste form. It is available at Asian markets.
Tamarind is also considered to have many medicinal benefits, including improving the immune system, so it is a good ingredient to add to your recipes. One obvious use is in barbecue sauce. Tamarind add a great tangy accent to a homemade sauce. Here are two other recipes I have made using tamarind.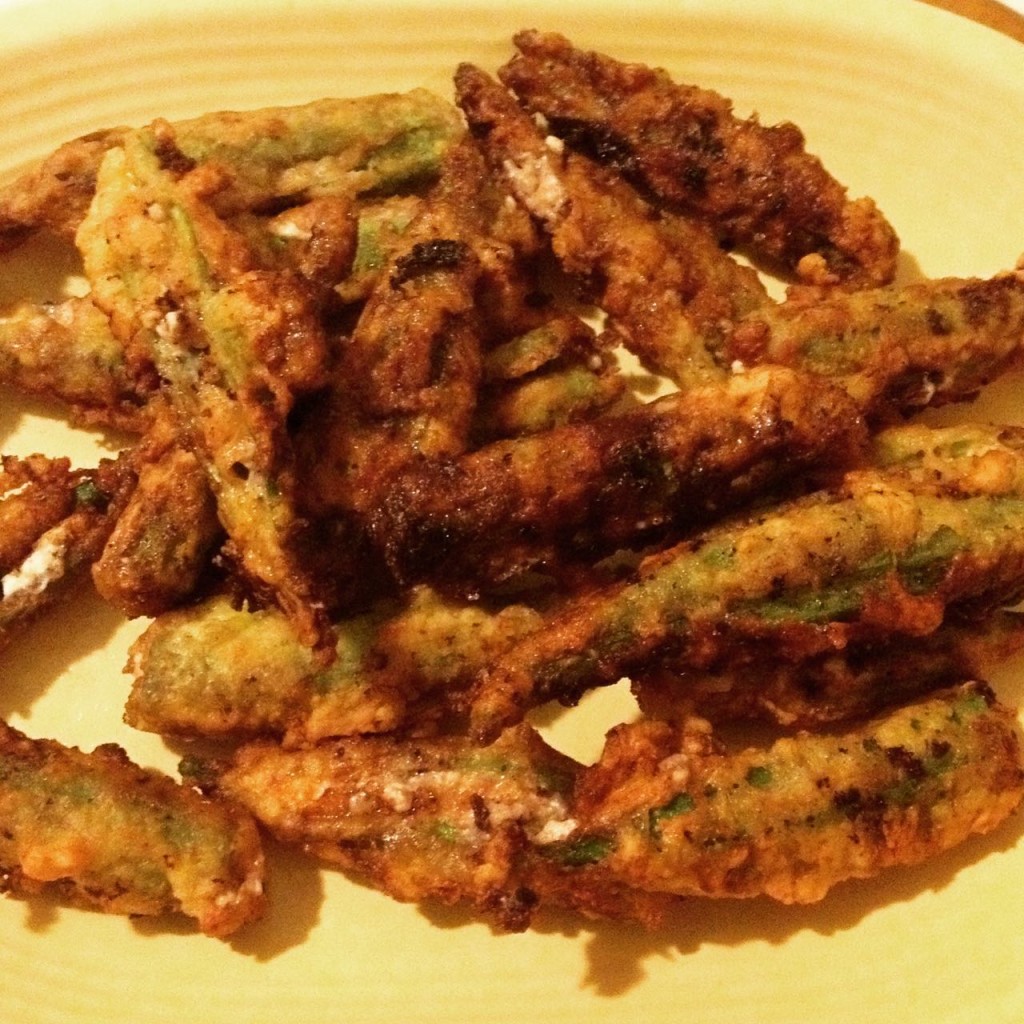 Fried Okra Stuffed with Cream Cheese and Tamarind
great snack
Ingredients
1 pound okra
½ package of cream cheese
3 tbsp tamarind paste
2 tsp curry powder
½ tsp salt
½ cup chickpea flour
oil for frying
Instructions
heat the oil for frying
slice the tops off the okra, make a slit down the middle and remove the seeds
mix the cream cheese, tamarind past, curry powder and salt in a bowl
stuff the okra with the cheese mixture
mix the chickpea flour with just enough water to form a thick batter
dip the stuffed okra in the chickpea flour then drop into the hot oil
cook until golden brown, drain on paper towels and serve warm.
Notes
chickpea flour (also known as besan flour) can be purchased at Indian markets and health food stores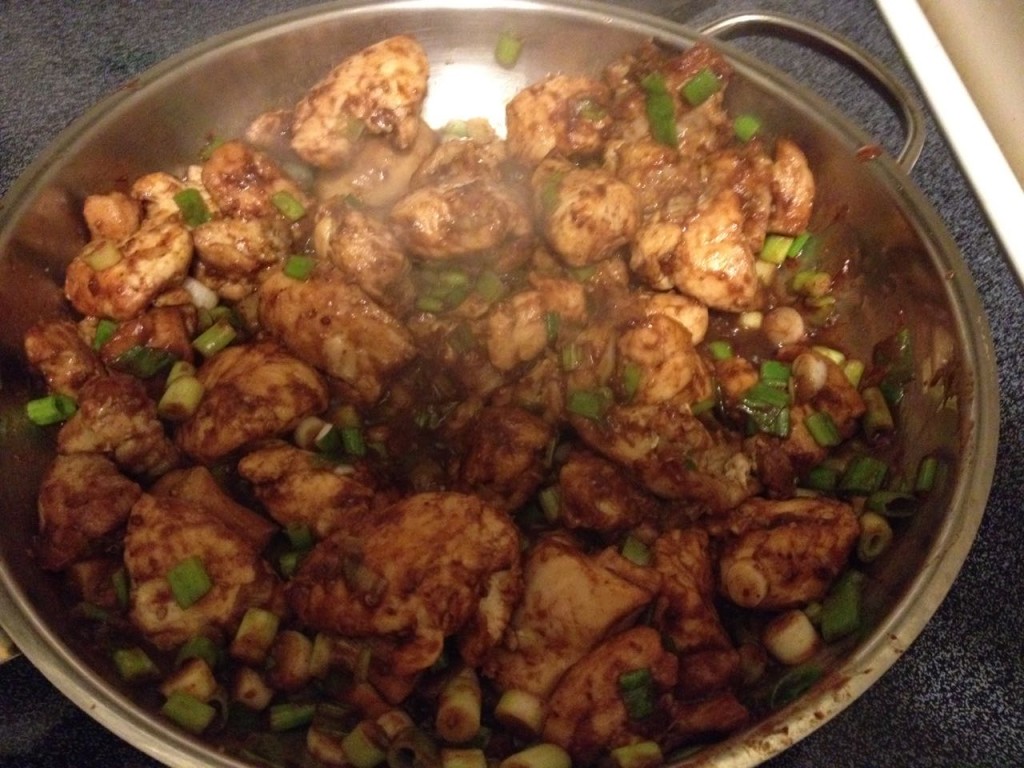 Chicken with Tamarind and Scallions
Best served with brown rice
Ingredients
2 packages chicken breasts cut into small, 1", pieces
i bunch of scallions sliced thin -- white and light green parts
4 tbsp tamarind paste
2 tbsp honey
1 tsp sirriacha
1 tbsp tamari or soy sauce
1 tbsp sesame oil
oil for frying
Instructions
Heat oil in a pan until sizzling
Fry chicken pieces in batches until golden brown. Drain on paper towels.
In a clean pan, heat the sesame oil
Add the tamarind paste, honey, sirriacha, and tamari. Mix well
Add the chicken pieces and coat with sauce.
Cook for several minutes on medium heat so the chicken is infused with the flavor of the sauce
Remove from heat, add scallions and toss.