Photo above: Cranberry syrup on vanilla pancakes

I love cranberries and they are not just for Thanksgiving! Here are two recipes that work together and highlight this lovely flavor.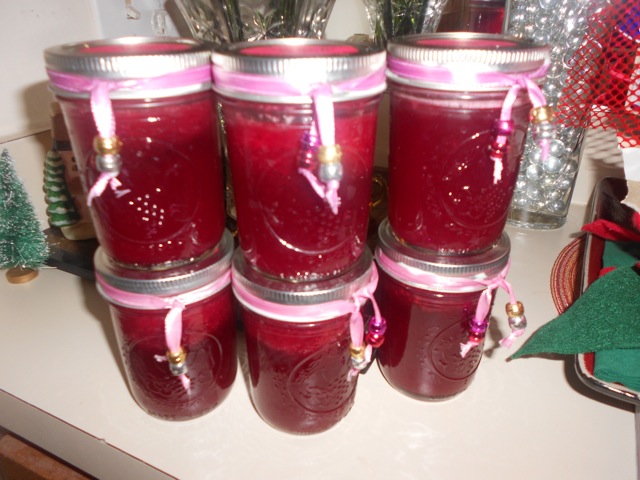 Cranberry Syrup
Super easy to make and a fresh tart/sweet taste
Recipe type:
Condiment, Sauce
Ingredients
3 bags of fresh cranberries (approximately 9 cups)
3 cups sugar
2 tablespoons lemon juice
3 cups water
Instructions
In a deep saucepan, cook the cranberries, sugar and water on medium heat until the cranberries are soft, about 12 minutes. Turn off heat and stir in lemon juice.
Run cranberries through a food mill over a bowl, or puree in a food processor and strain through a sieve. Save cranberry pulp and set aside.
Store in canning jars.
Notes
Delicious on pancakes, over ice cream or pound cake.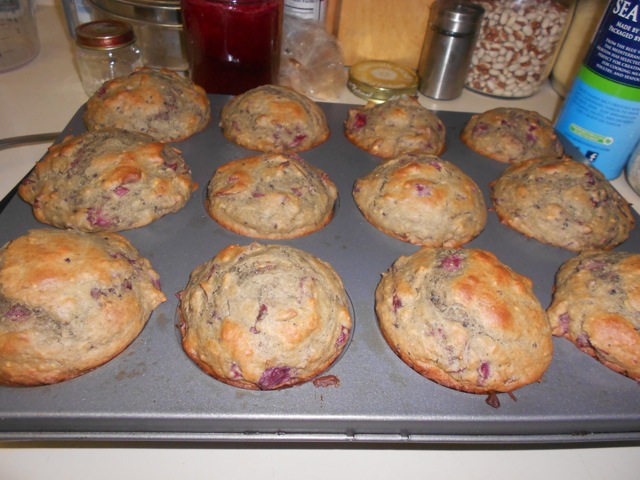 Cranberry Pistachio Muffins
Deliciously moist muffins
Ingredients
2 cups flour
1 tsp baking soda
1 tsp baking powder
1.5 tsp ground cardamon
1 tsp ground ginger
pinch of salt
2 tbsp chopped, unsalted pistachios
1 egg
1 cup lowfat buttermilk
cranberry pulp saved from syrup recipe, approx 1.5 cups or low sugar cranberry sauce strained
.5 cup brown sugar
.25 cup canola oil
Instructions
Preheat oven to 400°
Sift dry ingredients
Beat egg in separate bowl, add buttermilk, sugar, cranberries, oil
Mix in dry ingredients
Spoon into pre-greased muffin tin
Bake