oceanic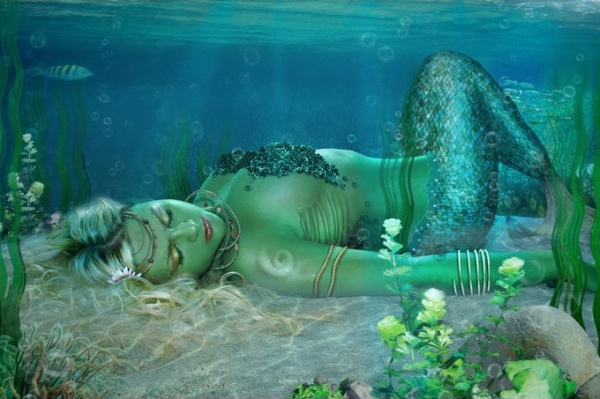 heart flutter lures the undertow,
vortex of uncertainty;
liquid floods every pore
doubt my own veracity.
sinking fast i feel the shock
cold water turns blue to black,
seaweed grapples to my limbs
mermaid mummy i descend.
i round the corners of my mind
reasons found to pursue
yet i yearn to be the one
for whom your love i can't refuse
shackled at the waters depth
i linger on the ocean floor
realize, i submerged myself
promise, i shall no more.
1.15.03
© Eliza Alys Young