Holiday Baking 2011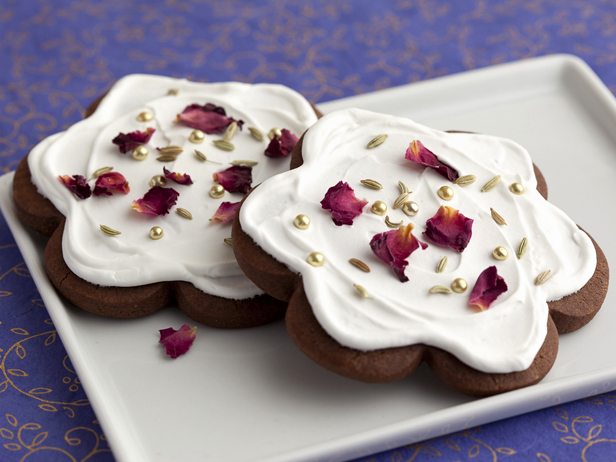 Here is the short list of what I plan to bake this holiday season. I'm sure I will be adding to it…
Click on the images to go to the recipes online.
---
Cherry-Pistachio Nougat
For these I used parchment paper sprayed with cooking spray instead of edible rice paper. It was a messier option however and the end result was more like taffy than nougat but still very tasty. Any dried berry will work. I used dried pomegranates instead of cherries.
---
---
Chewy Ginger Cookies
The ginger cookies are triple ginger and even have a dash of black pepper.They are not for the mild palate but are very tasty for the more adventurous.
---
Category: Desserts | Tags: cherry, chocolate, cookie, cooking, garam masala, ginger, gingerbread, holiday, Indian Food, nougat, pistachio, recipe