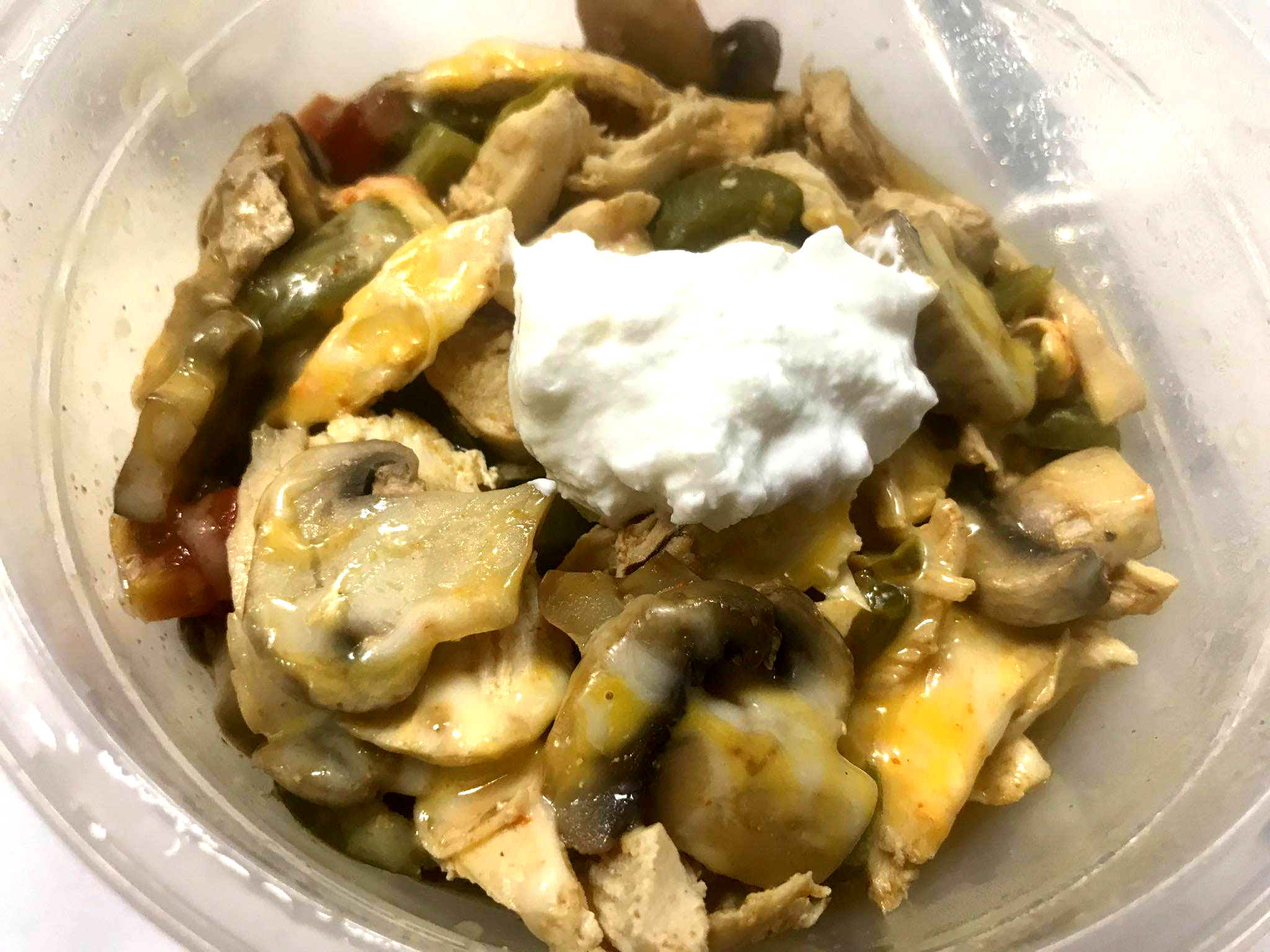 Author: CreativEliza
Prep time: 5 mins
Cook time: 10 mins
Total time: 15 mins
Healthy, low fat and low carb.
½ cup tomatoes
½ cup mushrooms
½ cup peppers
6 oz cooked chicken breast
1 tbsp finely shredded cheese
hot sauce to taste
1 tbsp greek yogurt
olive oil
Boil or pressure cook the chicken. Shred. In a non-stick pan, sauté the veggies until tender, add chicken and hot sauce. Sauté for a few minutes more. Plate and sprinkle the cheese then a spoonful of the yogure.
Recipe by
Amor y Sabor
at https://amorysabor.com/mexican-bowl/