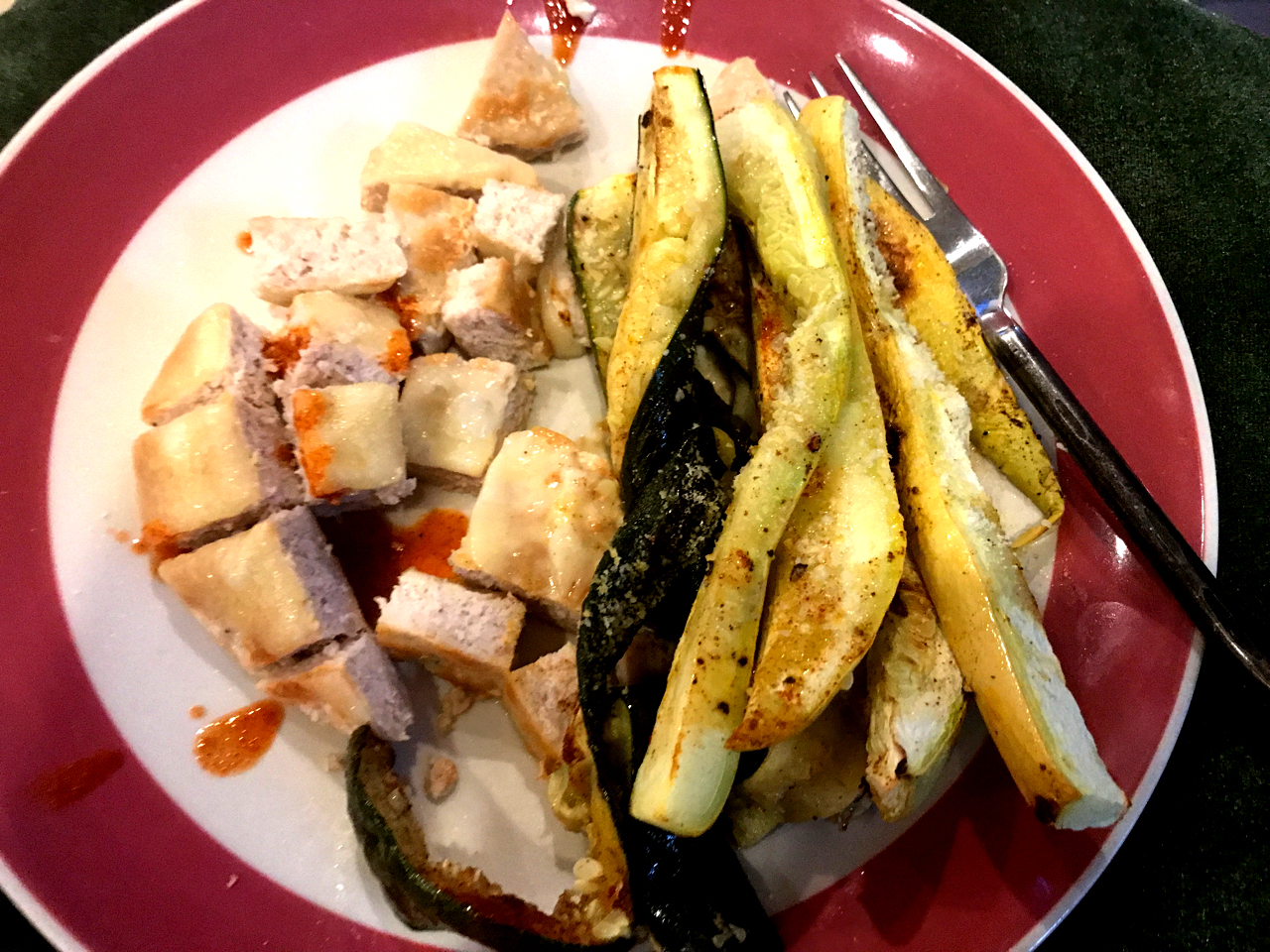 Author: CreativEliza
Prep time: 10 mins
Cook time: 20 mins
Total time: 30 mins
Healthy, low fat and low carb.
7 oz of super lean turkey (I used 1.5 of 95% lean turkey burger)
1.5 slices of low fat cheese
hot sauce (optional)
Salt
Pepper
1 Zucchini
1-2 Summer squash
Olive oil
Cut zucchini and summer squash into spears. Line a cookie sheet with parchment paper. Place spears on parchment, drizzle with oil oil, sprinkle with salt, pepper and other spices as desired (I like paprika). Bake at 425º for approximately 20 minutes or until tender.
Cook the burgers, melt the cheese. Cut into cubes. Sprinkle with hot sauce. Serve with 1.5 cups of sliced squash.
Recipe by
Amor y Sabor
at https://amorysabor.com/grilled-plate/