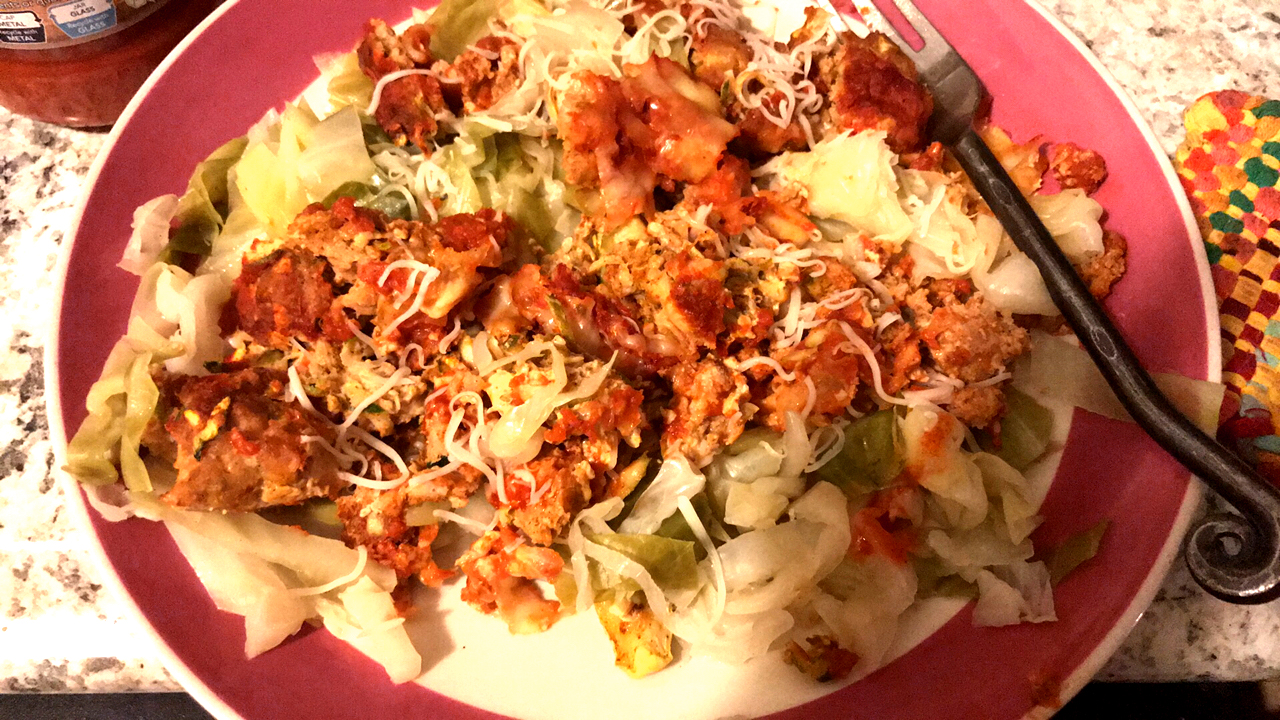 Author: CreativEliza
Prep time: 5 mins
Cook time: 30 mins
Total time: 35 mins
Healthy, low fat and low carb.
1 pound of super lean ground turkey
1 zucchini grated
2 eggs
Salt & Pepper
Other spices to taste
1 cup marinara sauce
½ grated mozzarella
1½ cups thin sliced steamed cabbage or spaghetti squash
Mix turkey, eggs, grated zucchini and spices. Heat oven to 350º. Line a cookie sheet with parchment. Form turkey mixture into balls and place on sheet. Bake 20 minutes.
Remove from sheet, place in baking dish, cover with marinara sauce and sprinkle with mozzarella. Bake 5 minutes more.
Weigh about 7 oz of meatballs. Serve over cabbage (my preference as it goes well with the tomato sauce) or spaghetti squash.
Recipe by
Amor y Sabor
at https://amorysabor.com/turkey-meatballs/