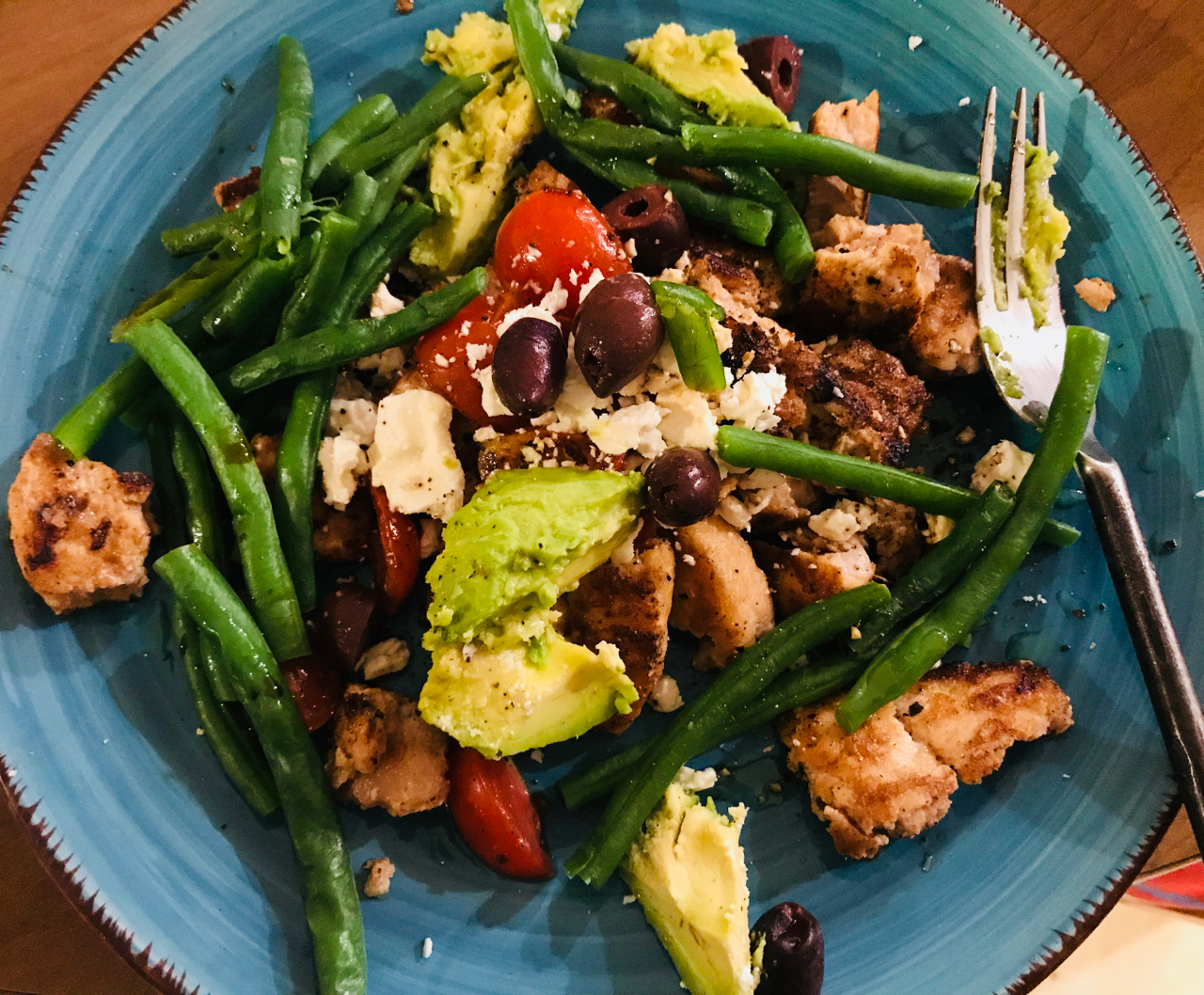 Author: CreativEliza
Prep time: 5 mins
Cook time: 10 mins
Total time: 15 mins
Healthy, low fat and low carb.
6-7 oz salmon (I used 1.5 salmon burgers from Costco)
1 cup green beans
⅓ small avocado
4 kalamata olives
Salt and Pepper
½ tomatoes
1 tbsp feta
olive oil
Steam or pressure cook green beans until just tender
Cook salmon and cut into pieces
Sauté tomatoes in a non stick pan with a little olive oil and spices. Add salmon
Plate green beans, add tomatoes and salmon, avocado and sprinkle with feta.
Yum!
Recipe by
Amor y Sabor
at https://amorysabor.com/salmon-salad/