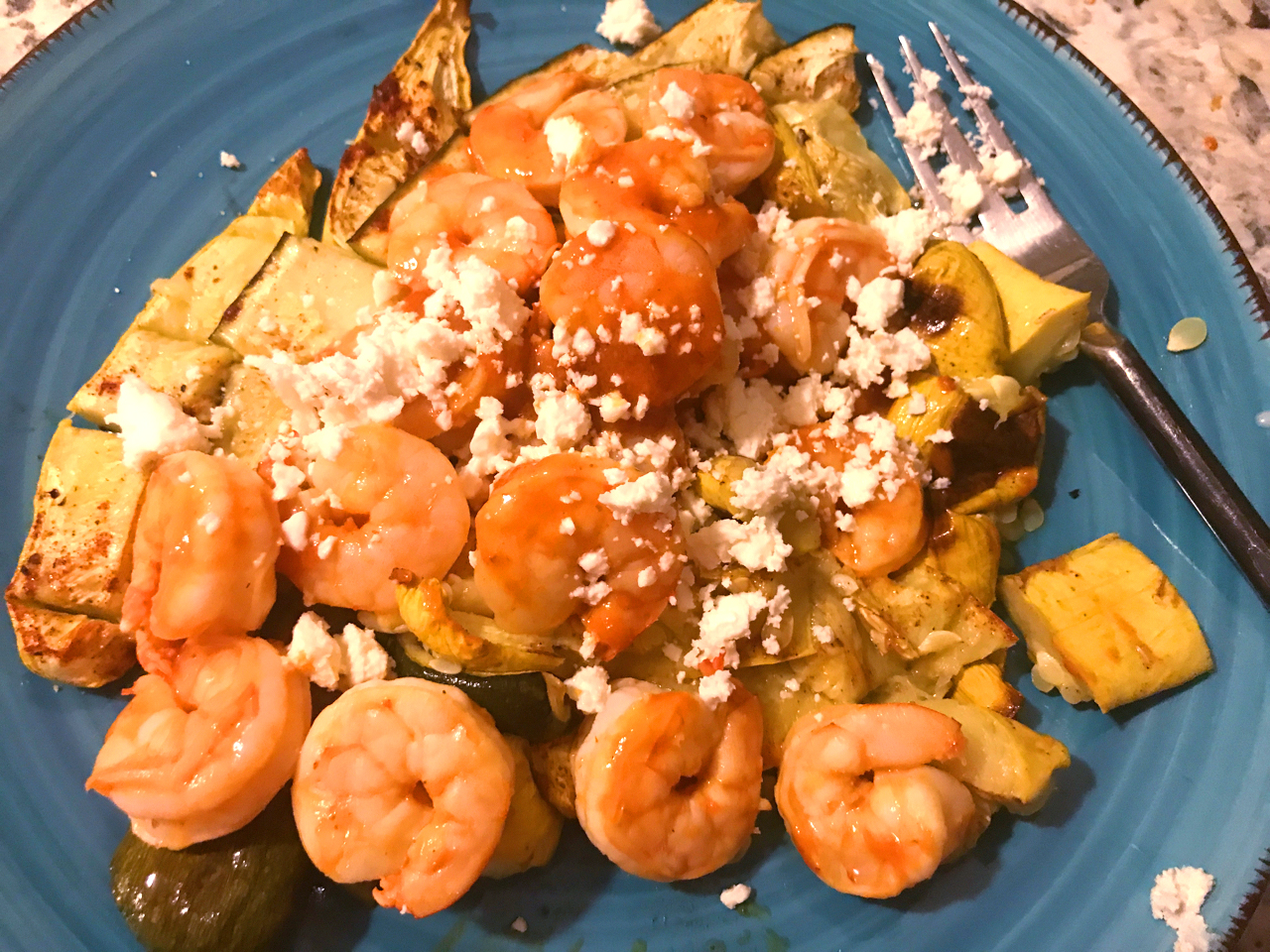 Author: CreativEliza
Prep time: 5 mins
Cook time: 20 mins
Total time: 25 mins
Healthy, low fat and low carb.
6 oz thawed shrimp
1" cube of feta
I lemon
1 tbsp buffalo sauce
1 tbsp Greek yogurt
Salt
Pepper
1 Zucchini
1-2 Summer squash
Olive oil
Cut zucchini and summer squash into spears. Line a cookie sheet with parchment paper. Place spears on parchment, drizzle with oil oil, sprinkle with salt, pepper and other spices as desired (I like paprika). Bake at 425º for approximately 20 minutes or until tender.
Marinate shrimp in lemon juice and buffalo sauce for 15 minutes. Heat a small amount of oil in a non-stick pan. Sauté shrimp for 5 minutes or until pink.
Remove squash from oven. Cut into pieces and place on plate. Put shrimp on top and sprinkle with feta.
Recipe by
Amor y Sabor
at https://amorysabor.com/buffalo-shrimp/