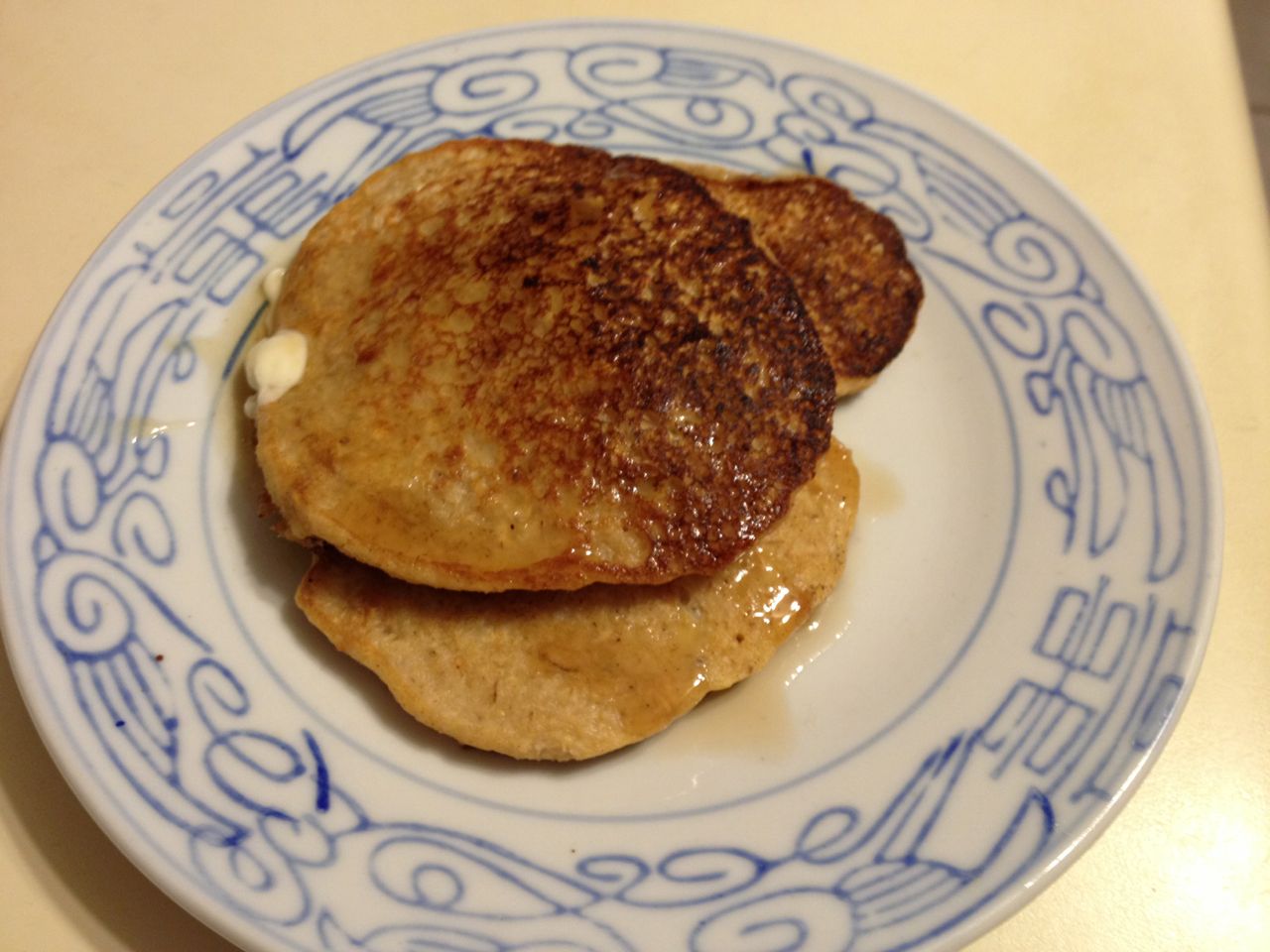 Author: CreativEliza
Prep time: 10 mins
Cook time: 15 mins
Total time: 25 mins
These are lighter and less filling than regular pancakes but just as satisfying.
2.5 c rolled oats (not quick oats)
2 tsp baking powder
.25 tsp salt
½ tsp cinnamon
½ tsp nutmeg
2 tbsp sugar
1 tsp vanilla
2 eggs (or equivalent amount of egg whites or vegan egg substitute)
1 c apple sauce or 2 mashed ripe bananas
.25 c lowfat buttermilk or powered buttermilk and use more milk
1.5-2 c low-fat milk or milk substitute like almond or coconut milk
In food processor, grind the oats with the baking powder and spices into a coarse flour
In a bowl, beat two eggs and mash with the bananas or applesauce
Mix in dry
Add rest of wet ingredients, stir and wait a few minutes. The oats will absorb the liquid and thicken. Add more milk if you want thinner pancakes.
On a low heat, place a lightly greased griddle. Spoon a small amount of mixture and cook for a couple of minutes each side.
Serve with your favorite topping.
Recipe by
Amor y Sabor
at https://amorysabor.com/three-gluten-free/