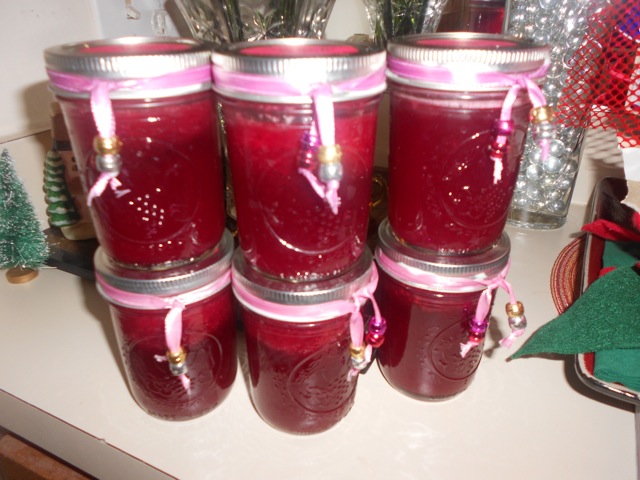 Author: CreativEliza
Prep time: 15 mins
Cook time: 10 mins
Total time: 25 mins
Super easy to make and a fresh tart/sweet taste
3 bags of fresh cranberries (approximately 9 cups)
3 cups sugar
2 tablespoons lemon juice
3 cups water
In a deep saucepan, cook the cranberries, sugar and water on medium heat until the cranberries are soft, about 12 minutes. Turn off heat and stir in lemon juice.
Run cranberries through a food mill over a bowl, or puree in a food processor and strain through a sieve. Save cranberry pulp and set aside.
Store in canning jars.
Delicious on pancakes, over ice cream or pound cake.
Recipe by
Amor y Sabor
at https://amorysabor.com/ode-to-cranberry/