Through Indian Eyes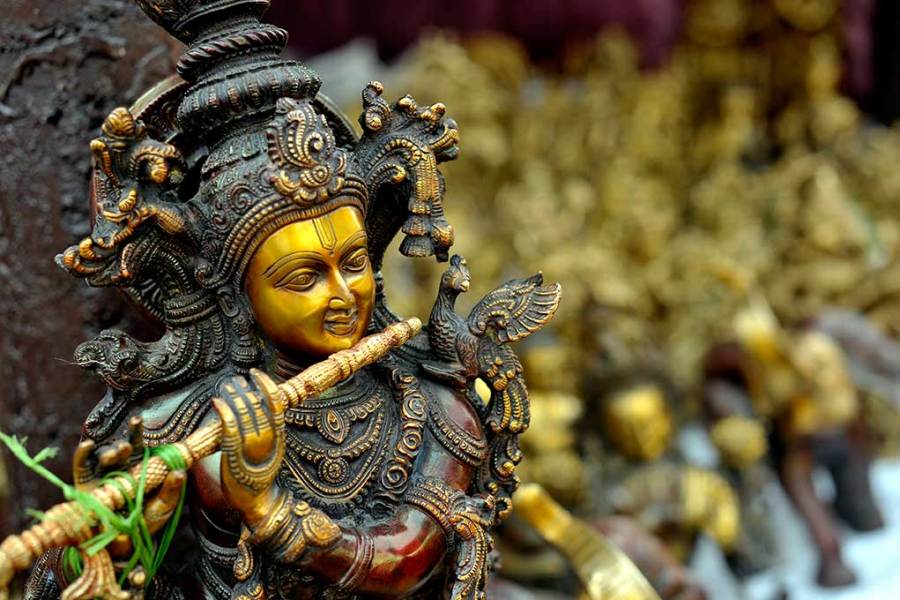 Above: Krisna statue, photo courtesy of and all quotes below from Atanu Deb

For me, photography is capturing the lost moments from your perspective…
One of the benefits of writing a blog with international subject matter is that I've made some international connections. One of them is, in many ways, my professional counterpart in New Dehli, India.
I came to "meet" Atanu Deb through my blog and then we became friends on Facebook. Originally from a town called Barasat, which is near Calcutta, West Bengal, India, Atanu is the head of the an international creative agency in New Dehli. But I didn't know any of that at first. I only knew that he was from India and he takes amazing photographs.
Atanu saw that I too was creative and had an interest in photography so he started sharing his work with me directly. It was a wonderful way for me to "see" India through Indian eyes. Atanu could show me India through his images, I've come to appreciate India, to see it as it were, even though I have yet to travel there.
My photography is influenced by three world renowned photographers: Ansel Adams, Steve McCurry and Raghu Rai.
At one point I asked Atanu if he would take some photographs at Indian markets, of beautiful Indian crafts, because I hope to use these images in a website for my ex's business. The business has yet to be launched but I share with you these beautiful images he gifted to me.
I'm a self taught photographer…where ever I go, I take photographs so that…people who can't afford to visit those places have an opportunity to enjoy those places too! It is an opportunity to peek in our past, nowadays especially in north India, people are ignorant about their own heritage, so I try to pull out respect by glorifying historical monuments through my photography. People need to be aware of their heritage & culture.

I also love candid moments. In my initial days of photography, I wasn't interested in photographing people. But then, I fell in love and traveled with her… During our journey together I discovered beautiful candid moments that I still treasure. Those moments still inspire me to capture moments which probably will never return ever again.
Thank you, Atanu, for sharing these moments with me. To see more of Atanu's work, visit him on Flickr…
Are you a creative person who produces worth that may have a connection to this blog? If so, please contact me. I'd love to see and share.
Save