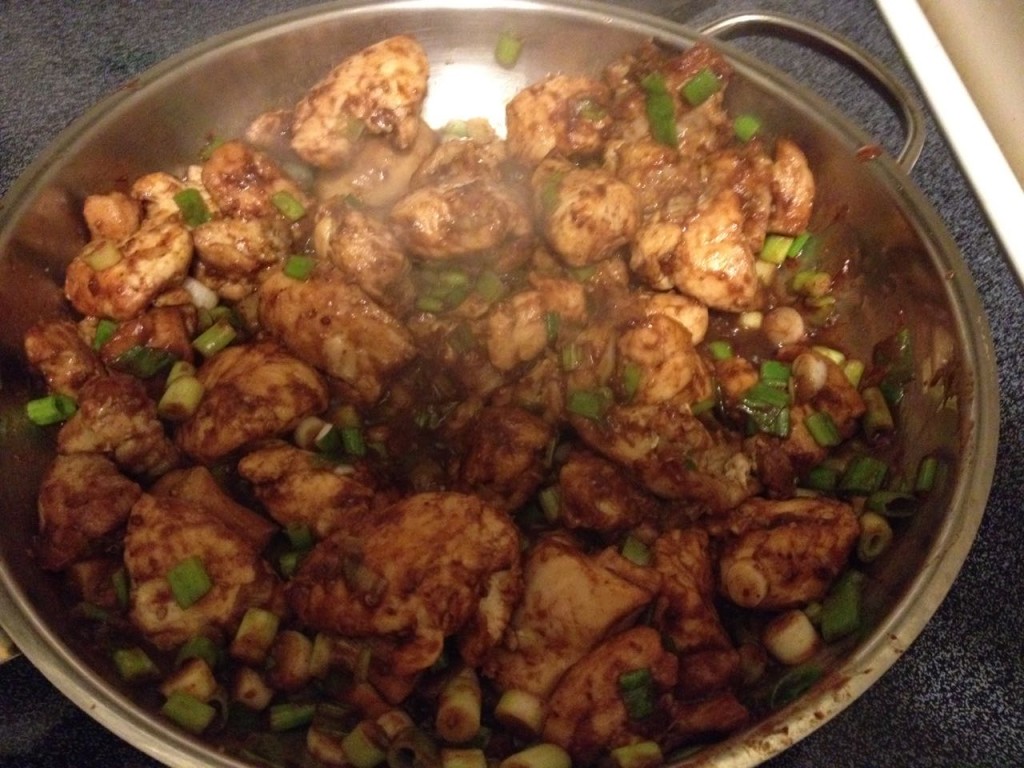 Chicken with Tamarind and Scallions
Author: CreativEliza
Prep time: 10 mins
Cook time: 30 mins
Total time: 40 mins
Best served with brown rice
2 packages chicken breasts cut into small, 1", pieces
i bunch of scallions sliced thin -- white and light green parts
4 tbsp tamarind paste
2 tbsp honey
1 tsp sirriacha
1 tbsp tamari or soy sauce
1 tbsp sesame oil
oil for frying
Heat oil in a pan until sizzling
Fry chicken pieces in batches until golden brown. Drain on paper towels.
In a clean pan, heat the sesame oil
Add the tamarind paste, honey, sirriacha, and tamari. Mix well
Add the chicken pieces and coat with sauce.
Cook for several minutes on medium heat so the chicken is infused with the flavor of the sauce
Remove from heat, add scallions and toss.
Recipe by
Amor y Sabor
at http://amorysabor.com/tang-of-tamarind/