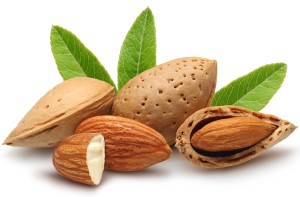 Buttery Almond & Coconut Cake
Author: Recipe from Belinda Jeffery's Mix & Bake
Prep time: 30 mins
Cook time: 40 mins
Total time: 1 hour 10 mins
See the original recipe here: http://foodequalshappyme.com/2013/02/24/almond-and-coconut-cake/
– 180g almond meal
– 60g dessicated coconut
– ¼ tsp salt
– 250g caster sugar
– 4 eggs
– 1½ tsp vanilla extract
– 200g unsalted butter, melted and cooled
– 2-4 tbsp flaked almonds
Step 1 – Preheat oven to 180 degrees celcius. Butter and line a 23cm springform tin with buttered baking paper, and dust lightly with flour.
Step 2 – Place the almond meal, coconut, salt and sugar in a bowl and whisk together for 1 minute, getting rid of any lumps. In a separate bowl whisk together the eggs and vanilla, add the butter and whisk until all mixed together. Tip the butter mixture into the almond mixture and stir them together until combined. Note that it is a very loose batter. Pour the mixture into the prepared tin and scatter over the flaked almonds (the original recipe only had 2tbsp of almonds but I probably added about 4-5 tbsp).
Step 3 – Bake for 40mins or until the cake springs back when gently pressed in the center. Cool completely in the tin. Serve with a generous spoonful of double cream.
Recipe by
Amor y Sabor
at http://amorysabor.com/go-nuts/