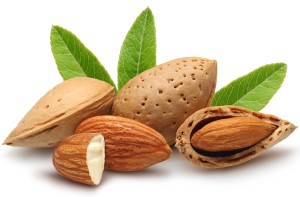 Author: CreativEliza
Prep time: 35 mins
Cook time: 40 mins
Total time: 1 hour 15 mins
Creamy and delicious. To blanch the almonds, place raw almonds in boiling water for a few minute and then remove them and place them in ice water for several minutes. The skin will remove eaily.
1.5 tsp poppy seeds
5 oz Greek, plain yogurt
⅓ cup ghee
4 oz blanched almonds
1 bay leaf
2 onions chopped
3 green chilies chopped
4 green cardamom pods
2 tsp chopped garlic
2 tsp chopped ginger
1 whole green chili
1 clove
2¼ lb boneless, skinless chicken breasts
½ tsp nutmeg
½ tsp mace
Soak the poppy seeds in water for 1 hr, then drain and grind into a paste,
Open cardamom pods and grinds seeds separately.
Saute the almonds in a small amount of ghee with the bay leaf for several minutes, add onions and saute for another several minutes until onions are glassy. Add chopped chilies, ground poppy seeds and cardamon. Add 1 c water and cook for 10 minutes. Removed from heat, discard bay leaf and puree in a blender to a smooth paste.
Add a little ghee to the man and saute the garlic, ginger, whole chile over low heat. Add chicken pieces and cook slowly, allowing the juices from the chicken to release. Stir in the yogurt, mixing continuously and then add the rest of the spices plus the almond puree. Cook until the chicken is tender.
Adapted from 50 Great Curries of India
Recipe by
Amor y Sabor
at http://amorysabor.com/go-nuts/