Posted on February 27, 2013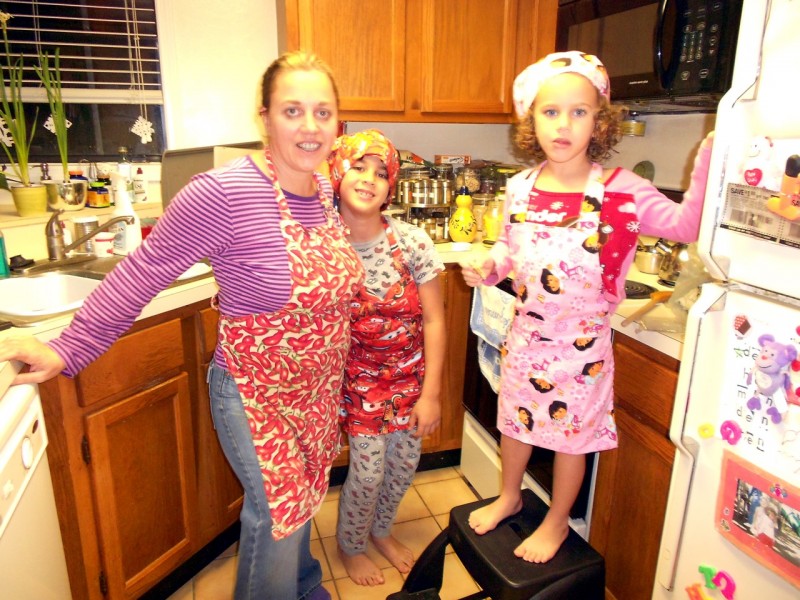 It's very interesting to watch American television with Karan, especially us both having lived outside of the U.S. for so long. I see our culture as a foreigner. So what do I see? I see dramas filled with crimes, medical conditions and dysfunctional families. I see silly comedies where the characters are uncomfortable with sexuality. I see advertisements for fast food, easy preparation "home cooking" and lots and lots of medications.
It is the advertisements that really caught my attention. In this country, the cost of healthcare is a huge issue. The expense is one reason I chose to live outside of the U.S. Yet while we complain about our health and the cost to treat it, we live in a culture which promotes a way of life that is in direct contrast with being healthy. Advertisements even claim that you can eat what you want as long as you take this pill. If you feel discomfort after eating something, it is most likely because the meal wasn't good for you in some way but instead of changing what or how you eat, the solution is to cover up your body's "message" by taking a pill.
When I had my children, I had a goal to instill in them healthy eating habits. It is my opinion that it is is one of the best things you can do for a child. By healthy eating habits I don't mean just feed them healthy food while they kick and scream about it. I mean to teach them to love, crave and relish healthy food.
My children have very healthy eating habits. I am often told how lucky I am. They eat a wide variety of fruits and vegetables (yes even spinach with the right preparation), no soda or junk food (at home and rarely outside) and more importantly, they have learned to love the taste of fresh, natural food.
Learned is the key word — my kids eat healthy but they didn't get there without some guidance.
Parents always moan and groan about how their kids won't eat healthy but, even though some kids are pickier than others, all kids learn to taste and appreciate food at an early age. So it is important what they get exposed to; what they taste.
I also learned healthy eating habits at a young age, thanks to my mother, so being healthy hasn't been a big struggle. I wanted my children to feel the same but unlike my childhood, I didn't want to make their diet so strict that they felt they couldn't just enjoy being a kids sometimes.
Here are my tips on how to build healthy eating habits that grow healthy kids.
A wide variety
Every palate is different. I guarantee that even picky kids will find several fruits and vegetables that they like but they need to try a wide variety to find them. You might surprise yourself and find there are ones new to you as well. So don't just go by the standbys you have used again and again, explore the huge range of fruits and vegetables to choose from. Some ideas to I might suggest is to plan to use a different vegetable every night of the week; visit ethnic markets to expand your choices and ask people in the market how they use them.
Introduce and introduce again
A child's taste changes as they grow so it is important to continue to introduce tastes even if they decided they didn't like it before. I remember as a kid that for a while I would only eat the florets part of broccoli and then just the stalks and back to the florets. It is important to keep introducing as many fruits and vegetables as you can to give kids a chance to try them many times as they grow. Remember, habits take a while to break but they also take a while to form.
Get silly; relate on their level
You want kids to be interested in fruits an vegetables? Then you need to talk to them in a way that interests them. Saying something is good for them or they have to eat it does not help. Think about it. An adult with unhealthy habits rarely changes because they "should" but rather because they have to for health or medical reasons. With kids, the goal is never have to get to the point of making them, just pique their interest. You can start with how Popeye eats spinach (well from a can blech! but still) and Bugs Bunny likes carrots but I try to engage them a bit farther. I got them to eat beets by telling them that when they eat them their tongue turns pink and if they eat more, well a lot more is pink later. May be a bit crude but my kids love beets now.
Every vegetable has a story so tell it. Explain where they come from, what effect they have on your body and your health — engage them and they will be willing to try it.
Show them the source
We are so disconnected from our food these days. In most cases we don't grow or raise the food we eat but in the past we always did. It's no wonder that our appreciation for healthy food, especially in children is so lacking. As adults we might know we need to eat something because it is good for us, but for kids, they are much more visceral. So connect them with the source. Grow anything such as herbs or tomatoes just to show kids the process. Take them to farms, greenhouses and farmers markets. Show them fruits and vegetables in their freshest, most natural form. That is also what you should cook for them.
Here is an example. Many people by "baby carrots" to give their kids. They think they are doing something good by giving them vegetables. Problem is that "baby carrots" are actually fully grown carrots that have been cut and put into a tumbler to smooth the edges. They are convenient to buy and easy to eat but due to their extra processing, far less fresh than regular carrots and have basically no taste. Regular carrots that you have to peel and trim are far fresher and if cooked until tender and then tossed with a pinch of salt and a pat of butter are sweet and delicious. The result is that if you serve your kids fresh, natural food, they get to taste and appreciate the real flavors of the food instead of the convenient ones which have no taste at all.
Supersize the portions of vegetables
I have found that most people prepare a small amount of vegetables to go with their meal. This is in part because it is the ways we eat in America and also because we come to expect that our kids won't eat many vegetables anyways. Instead of skimping on the veggies, try making enough to fill half the plate of everyone at the table. Consider how at Thanksgiving you make the bowl of mashed potatoes, instead make a bowl of broccoli, beets, carrots, or any other vegetable you choose. It has been my experience that when presented with a large quantity instead of a skimpy side dish, kids often feel that given the amount of vegetables on the table, their chances of not eating ANY are that much slimmer. Additionally,  sometimes it takes several bites to really taste something so it is important that kids get enough bites for the taste.
Prepare differently
This one goes for adults as well. If you or your kids think you don't like a particular vegetable, try it again with a different preparation. If you had it cooked, try it raw or roasted instead of steamed. I love lots of vegetables but there are some that I've struggled to develop a taste for. Brussel sprouts and broccoli are two that I didn't really like at first because I always had them prepared the same ways: steamed or sauteed and then tossed with tamari (a type of soy sauce and olive oil). My mother usually was the one to make them and she loves tamari. She puts it on lots of things but I discovered that it was the tamari that I really didn't like. In addition I found that roasting these vegetables make them sweeter and less bitter.  So the message is — don't rule a vegetable out until you have prepared it many different ways.
Vegetables in everything
In addition to encouraging children to enjoy the taste of fruits and vegetables, it is a good idea to incorporate vegetables in every recipe. I have several recipes on this site you can try such as my macaroni and cheese which uses pureed butternut squash in the cheese sauce or pancakes which use applesauce for the fat and I also often add bananas or other fruit as well. There are tons more recipes on this site and the internet in general which you can refer to. The key is if you always add fruits and vegetables to your recipes, especially ones where they 'disappear', then kids get used to the subtle flavor they add. My kids now don't like traditional macaroni and cheese because they say it is too "cheesy".
Good quality fat as an accent
A common technique to get kids (or adults for that matter) to eat vegetables is to load them up with fat: cheese, cream, butter. But that is a bad idea for two reasons: the obvious one that you eat all that extra fat and secondly, you don't get to taste the flavor of the food itself. An accent of a good quality fat goes a long way. Good choices are just a dab of pure butter, feta cheese, blue cheese, buttermilk (low fat is fine), coconut milk and extra virgin olive oil. For most vegetables, just a small pat of butter and a sprinkle of salt will awaken the flavor without drowning it out. See more here on this post about cooking.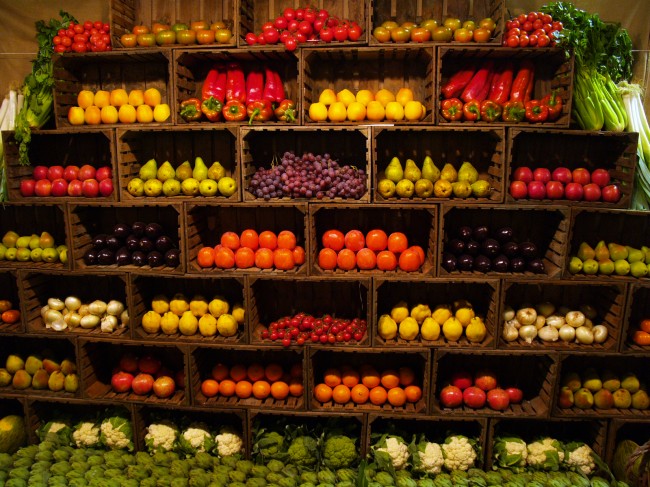 Cooking at home does not have to be a big production. I know it can be daunting for those of us with busy schedules. I mean who doesn't have a busy schedule these days? I certainly do. So how do I have time to cook at home every day? Am I some sort of super cook? Hardly.
The secret is in the tips I'll list below. Sure there is a learning curve to learning your way around your kitchen, but you can do with a little practice and soon you will be whipping out healthy, home-cooked meals with the efficiency of a short order cook.
My Cooking Tips:
Always start with the freshest, highest quality ingredients — Cooking at home saves you money so you can afford to buy better ingredients to cook with. Instead of those frozen fish filets and oven fries, you can buy some salmon, fresh asparagus and a sweet potato, for example. Each of these ingredients if purchased fresh and when at their peak, require very little seasoning or special preparation to make them taste good. So your meal comes together very quickly with a minimum of fuss.
Keep it simple— So if you have good ingredients, you need less seasonings, sauces, breading, etc. which are extra steps, take time and add unwanted calories. Even if you are an ambitious cook, it's actually better for you to follow the French way – simple, fresh food where the natural flavors of the ingredients are featured versus smothered in other flavors (no cheese on my broccoli please). As much as I love to read cooking magazines, I feel a lot of recipes have too many unnecessary ingredients just to make them sound good. Don't feel you are cheating by keeping it simple, it's actually more sophisticated. Here are my favorite, simple ways to cook fresh veggies. What are yours? I'd like to hear…
potatoes, carrots, butternut squash & beets — cover with water, boil until fork tender; drain (but save carrot & beet water for soup!) and toss with a pat of butter and salt and pepper
artichokes, asparagus & green beans — bring a small amount of water to boil, add veggies and boil/steam until bright green and fork tender (artichokes take the longest so test to see if the leaves pull off easy). For asparagus & beans toss with a pat of butter and salt and pepper; for artichokes I melt olive oil and butter and then squeeze in lemon for dipping.
sweet potatoes — poke with a fork several times, rub oil on the skin, place on a piece of tin foil on oven rack and bake at 425 until tender
broccoli & brussel sprouts — sprouts slice in half / broccoli into florets, toss in olive oil and kosher salt, place on cookie sheet and roast in oven at 425, turning once. They come out sweet. This also works great with other root veggies such as: parsnips, rutabaga, turnip, celery root, etc.
spinach & other leafy greens like kale, swiss chard — wash remove stems/thick spines of leaves, chop and then heat 2 tablespoons of olive oil in a big stockpot. Add greens and stir. When soft but still bright green, remove from heat and squeeze a half a lime or lemon with a pinch of salt.
acorn squash — cut in half, poked with a fork and seasoned with a pat of butter, salt and pepper, sprinkle with brown sugar. Bake at 425 until fork tender.
Cook for for more than one meal — As much as I like to cook, I have just as busy a schedule as most everyone else so I need to find shortcuts. One easy way is when you cook, make enough for more than one meal and freeze the extra for use on a day your time is short. This way you can eat home cooked meals at home without cooking every night, just reheating. This technique has been a life saver for me.
Mix and Match Components — I try to keep meals different from one day to the next so I take the concept of #3 a step further by cooking mix and match "components" of meals that can easily be frozen and then later combined into a different meals. Here are some examples:
beans — cook soaked, dried beans with no seasoning and then saute some onions and garlic in a little oil, add salt & pepper and other seasoning to taste, mix in the beans with 1/4 green chilis. Now you can use these beans whole in chili or over rice, mashed or pureed in tostadas, burritos and enchiladas.
ground meat — brown the meat (ground turkey or chicken will be the leanest) with chopped onions and garlic, salt & pepper. The meat can then be combined with the beans for chili, with macaroni, with rice and stuffed in peppers – there are many options.
shredded chicken/turkey — boil raw chicken or turkey pieces with a little salt (save the water for stock), and when cooked and cooled, shred the meat into small pieces which can be used in a variety of recipes.
pureed veggies — a great way to incorporate veggies into your meals is by boiling or sauteing them and then blending them into a puree. Mix this puree into spaghetti sauce, meat loaf, and savory breads. Especially good for puree are zucchini, summer squash, eggplant and chayote.
Keep your pantry stocked with key ingredients— A great way to make fast and delicious meals is to have high-flavor ingredients on hand to add to a simple dish. My favorites are:
anchovie paste
white miso
artichoke hearts
feta cheese
olives
sun dried tomatoes
nuts
balsamic vinegar
fancy oils for drizzling — pumpkin seed, walnut, avocado, truffle are all good choices or even just a super high quality extra virgin olive oil
wine — save some for cooking too
good quality hot sauce
dried chilis
Invest in the right equipment— there are tons of kitchen gadgets and tools but only a few I could not do with out. Having the right equipment makes all the different when trying to get a meal done quickly. Here is my short list for every day meals:
whisk — for blending sauces, mixing eggs

food processor – a blender is great for liquids but in most meals, I find I use a food processor way more for pureeing beans or veggies

cookie sheet — for roasting vegetables

large pot – for boiling, braising and making stock/soup
chopping knife
cutting board
mixing bowl
pressure cooker — if you get a good one, you can prepare delicious meals in minutes with tons of health benefits because the vitamins stay locked in
So what is on your list? I'd like to hear.
Posted on February 5, 2012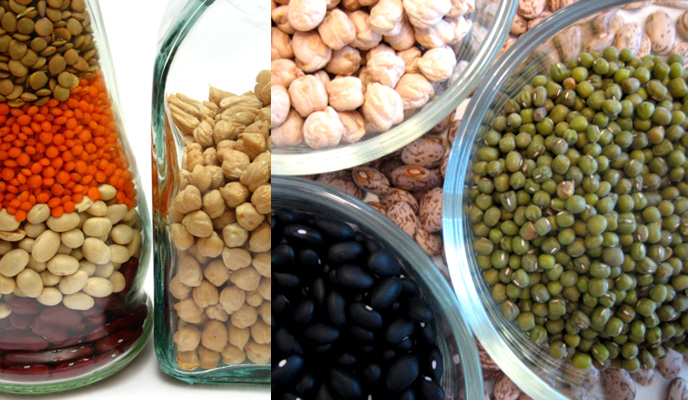 I have decided to add a new section to the site under Food for Cooking Tips. I am not a professional chef by any means, nor do I claim to be an expert on nutrition. But I do cook food from scratch, exclusively, and have been for several years.
It seems these days that we are always searching for ways to save money and improve our health. Dried pulses (pulses is the name for the family of dried beans and lentils) are a great way to do this. Most people know the benefits of pulses as a source of low fat, digestible protien. I know that most people are intimidated by cooking with dried pulses because to a newbie, it make seem a bit complex compared to opening a can but it is really easy with these simple tips.
Dried vs. Canned
So I'm sure you are wondering why bother with dried pulses when they are readily available in canned form? Read the list below and see if you are convinced.
Less Expensive — Dried pulses are much less expensive than the canned equivalent. Not only are they cheaper per volume (especially if you buy in bulk) but when cooked, dried pulses will increase from 2.5-4 times the volume
No Salt — Almost canned beans have added sodium but when you cook from dried you can control the sodium. If you add sodium at all you only want to do it after the beans are cooked because salt slows the cooking process.
Better Taste — Cooking from dried will give you a firmer bean (not mushy like canned) and much more flavor.
Higher in Nutrients – Dried contains higher nutrients than the canned, especially if you soak them the long method which retains more nutrients during cooking.
More Variety — If you have ever been to an Indian market you will see how large the variety of dried pulses are compared to canned. With lentils alone there are at least 10 different options.
Less Space — Dried pulses take up less space in your pantry per volume than canned.
No Chemical Risk — Canned beans are lined with plastic which can eek into the beans to some degree and even worse, cans with a visible seam can contain lead which will taint the contents.
Sustainable — Dried pulses use less packaging which saves energy to package and recycle, making them a good choice for a sustainable food source.
De-Mystifying the Cooking Process
Soak beforehand — Beans usually require about 8 hours of soaking time but all you have to do is put them in a bowl or pot and cover with water — easy peasy. Dried peas often need less time, 3-4 hours and lentils only need 30 – 45 minutes.
Drain and rinse — Always drain off the water you soaked the pulses in and rinse with clean water. During soaking, the beans release a substance what causes intestinal gas so by draining the water you are reducing this gaseous effect.
Boil until just tender — At this point the only thing I add to the beans is a pinch of Asafoetida which will further reduce the gaseous effect of beans. It can be purchases at Indian markets or online through spice stores.I fill the pot with water an inch above the beans and bring to a boil and then turn the heat down to a simmer.
Drain and season — When the beans are tender enough to bite into, I remove them from the heat and drain them. Depending on what I am going to make with them, I may want to use the bean water in the recipe. A great way to season the beans is to saute some onions and garlic in a little olive oil with the spices you like and then add the beans to the pan after the onions have gotten glassy. Then add the bean water until you get to the consistency you want.
Tips
Ethnic Markets — Check out the ethinic markets in your area for a source of dried pulses at the best prices — Indian, Latin, Carribean and Asian markets all carry dried pulses and usually the prices are much cheaper than super markets.
Soak in the morning — If you are like me and your brain seems to turn off after you get the kids in bed, then trying to remember to soak beans the night before is near impossible. But it is not necessary to soak more than 8 hours for even the biggest bean so if morning is better, just soak the beans then and they will be ready to cook by dinner.
Pressure Cooking — If you don't have the patience for soaking and cooking dried pulses, or if you just want a faster way, then pressure cooking is the way to go. With pressure cooking, dried beans are just as convenient as canned.
Asafoetida really works  — I have always loved beans but they give me intense gas. When I discovered this herb it has made all the difference. Be prepared, it smells awful. It was described in this one Indian book as "smelling like a fart but helping you not smell like one" and it is true.
Cook double, freeze half — Pulses freeze and reheat really well so to make it easier, I always cook twice more than I need and freeze half
As a mom of two very hungry growing kids, I cook with dried pulses a few times a week. Here are some of the recipes I've posted that use dried pulses:
…More to come!
Resources: